EPA severely underestimated spills at fracked oil wells – report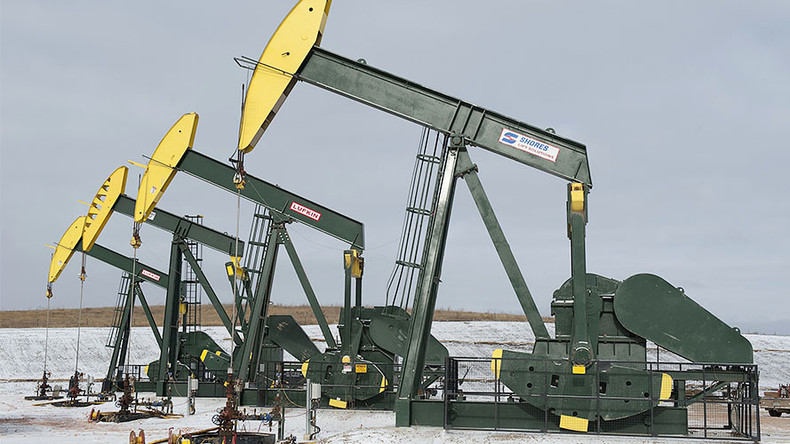 More than 6,600 spills were reported at fracked oil and gas wells over a 10-year period, according to a new report which casts doubt on figures previously released by the Environmental Protection Agency (EPA).
Hydraulic fracking requires fluids to be injected at high pressure into a drilling pipe to crack rocks and release oil. Environmental campaigners are opposed to the process, claiming it can contaminate water supplies and cause small earth tremors.
The new study, published in Environmental Science & Technology, found that 6,648 hydraulically fractured oil and gas well spills in Colorado, New Mexico, North Dakota and Pennsylvania occurred between 2005 and 2014, with up to 16 percent of all fracked wells spilling each year. Oil and hydraulic fracking fluids were included in the spills.
Figures previously released by the EPA were significantly lower, with 457 spills reportedly occurring between 2006 and 2012 in an eight-state area.
"The EPA just looked at spills from the hydraulic fracturing process itself which is just a few days to a few weeks," lead author Dr Lauren Patterson from Duke University told the BBC. Unlike the EPA's research, the new study covers the full cycle of a fractured well and not just the hydraulic fracturing stage.
North Dakota saw the highest number of spills with 4,453 incidents, something that may be credited to sterner laws which require spills over 42 US gallons (159 liters) to be reported. Colorado and New Mexico saw 476 and 426 spills reported respectively, but these stats have a much lower reporting threshold of 210 US gallons (795 liters).
Some 31,481 wells were examined as part of the new research with 26,417 US gallons (100,000 liters) of fluid the highest level recorded from a single leak.
Most spills occurred within the first three days of operation with half of those covered in the report relating to the storage and movement of fluids via pipelines.