Neurosurgeon gets life in prison for botched surgeries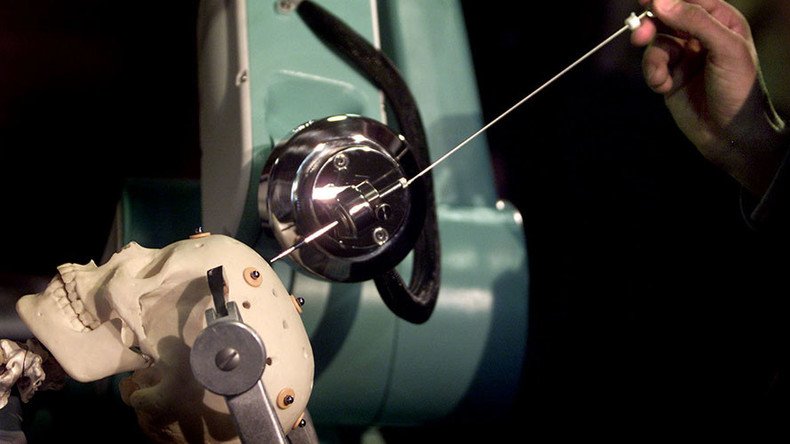 A jury in Dallas has sentenced a neurosurgeon to life in prison after hearing about several cases where he maimed, paralyzed or killed his patients.
On Tuesday, Christopher Duntsch, 46, was found guilty of injury to an elderly woman, a first-degree felony in Texas, where someone "intentionally, knowingly, recklessly, or with criminal negligence" causes injury to an elderly person.
On Monday, Duntsch became the first doctor in Dallas County history to be convicted of a surgery gone wrong, District Attorney Faith Johnson said in a news conference after the sentencing.
Duntsch was arrested in 2015 on five charges of aggravated assault after causing the death of two patients and crippling four others between July 2012 and June 2013. For their case, however, prosecutors only focused on the 2012 botched surgery of Mary
Efurd, 74, came to Duntsch to have two vertebrae fused, and nearly died under Duntsch's knife after losing a third of her blood, as well as the use of her legs.
The doctor who treated Efurd after her botched surgery said he had "done virtually everything wrong." Dr. Robert Henderson said he found implants inside of muscles instead of on the bone, and a screw was drilled directly into a nerve root in her spinal cavity, which had been amputated.
"It's as egregious as you can imagine," Henderson said, according to the Dallas Morning News.
The jury also heard testimony from medical experts and other patients that Duntsch maimed and paralyzed, including Jacqueline Troy, who told jurors how she almost died after a Duntsch performed surgery on her in 2012.
During her surgery, Troy says her vocal chords were paralyzed, her esophagus was pinned under a plate, and her trachea had holes punctured in it. When doctors treated Troy after Duntsch's surgery, they found she was riddled with infections, and had to use a feeding tube to stop food from getting into her lungs.
Dr. Martin Lazar testified that Troy's surgery was "an unmitigated disaster."
"My personal suspicion is that this is somebody who has no conscious, no empathy," Lazar told the jury, according to WFAA. "This has the appearance that the patients are treated like cannon fodder. They were just there to be operated on."
Jurors also heard about Jeff Glidewell, the last patient that Duntsch ever performed on, who suffered severe damage to his spinal nerves after Duntsch cut into his esophagus looking for a tumor that ended up being a muscle.
"It looked like Christopher Duntsch tried to decapitate Mr. Glidewell," Dr. Randall Kirby said, according to WFAA. "I'm not kidding you."
"This has not happened in the United States of America, where you can do such a procedure and have such complications: leave sponge, knock a hole in someone's esophagus, take out the recurrent laryngeal nerve, take out the vertebral artery and just leave the patient there without any attempt to transfer," Kirby said.
The jury also saw evidence of Duntsch's psychological delusions. In an email he sent to a colleague in 2011, Duntsch told an employee that he would become a cold-blooded killer.
"You, my child, are the only one between me and the other side. I am ready to leave the love and kindness and goodness and patience that I mix with everything else that I am and become a cold-blooded killer," Duntsch said.
When the conviction came in, victims and their families were able to breathe a sigh of relief, knowing that Duntsch would never be able to perform another surgery from behind bars.
"It won't obviously bring my mom back and it won't heal the 34 people that have been affected, but it will bring some sense of justice and particularly some sense of closure," Dr. Martin-Linduff told the Dallas Morning News.
You can share this story on social media: