Florida man arrested for planning to bomb Target in stock scheme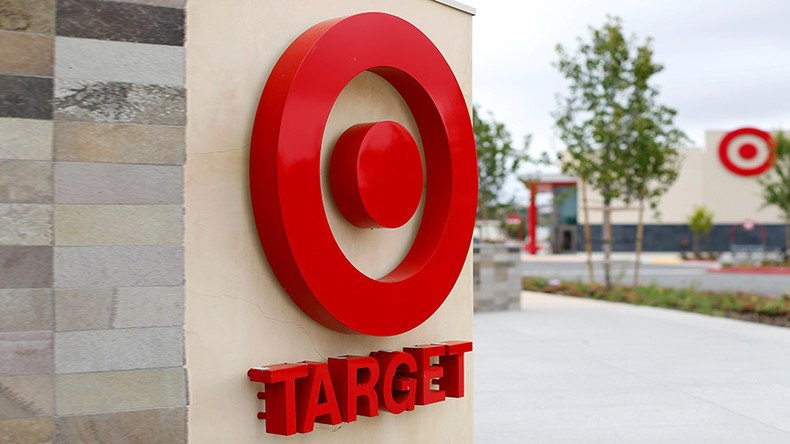 A Florida man has been charged by the Justice Department with a plot to bomb Target stores along the East Coast, and then buy cheap stock after the company stock price plummeted.
Mark Charles Barnett, 48, was charged with making explosive devices, hiring a man to plant them, and attempting to blow up Target stores. The federal complaint alleges the former convicted felon concocted a plan to disguise the bombs as food items and placing them in stores along the East Coast of the US, from New York to Florida.
Barnett has been charged with "possession of a firearm (destructive device) affecting commerce by a previously convicted felon," according to the US Attorney's Office for the Middle District of Florida.
Target is the second largest discount store retailer in the US behind Walmart, with over $73 billion in revenue. Barnett "theorized that the company's stock value would plunge after the explosions, allowing him to cheaply acquire shares of Target stock before an eventual rebound in prices," the government said.
Barnett paid a man $10,000 to place the bombs on the shelves, and on February 9 gave him at least 10 explosives devices, a bag of gloves, a mask and license-plate cover, which would be used to cover up the man's identity, prosecutors said.
Prosecutors said the man – described as "a confidential source" – went to the authorities, handed over the bombs, and explained Barnett's plan.
Agents found bomb-making materials in the felon's home, according to the Orlando Sentinel. The items included rocket igniters, M-5000 explosives, and battery sources. Federal agents said the bombs could have caused property damage and serious injury or death to those nearby.
"Target commends the law enforcement agencies responsible for apprehending this individual," a company Target spokeswoman told ABC News.
Barnett is being held in the Marion County jail. According to ABC affiliate WFTV in Orlando, Barrett was already on probation and wearing a court-ordered GPS monitor for a number of felony offenses, including kidnapping, multiple counts of sexual battery with a weapon or force and grand theft. If convicted, he could face a maximum of 10 years in federal prison.
You can share this story on social media: