Scammers using ICE raids to rob immigrants
Published time: 16 Feb, 2017 00:30
Edited time: 16 Feb, 2017 12:58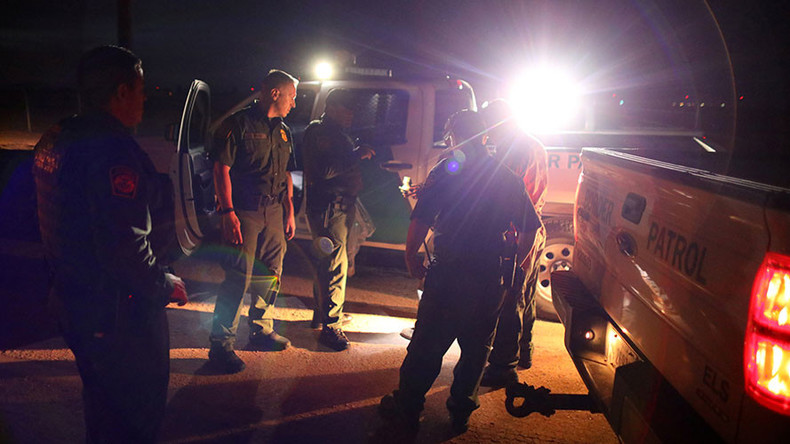 The surge of raids by US immigration agents has given birth to a new breed of con artist: immigration scammers. People posing as law enforcement have reportedly been demanding money from immigrants, claiming failure to do so will result in deportation.
In the confusion and fear surrounding the recent spike in raids by Immigration and Customs Enforcement (ICE), New York Attorney General Eric Schneiderman warned immigrants to be on the lookout for scammers posing as ICE agents, demanding money in exchange for not being deported.
In a fraud alert published on Wednesday, Schneiderman wrote that his office "has received a number of reports of unsolicited calls or in-person inquiries from fake immigration officials." The statement said that a man living in Queens was approached by four men presenting themselves as ICE agents.
The fake ICE agents told the man he would be deported unless he gave them all of his cash. The man handed over $250, according to Newsday.
"It is unconscionable for scam artists to prey on heightened fear in our immigrant communities by pretending to be ICE officers and demanding that families pay up in order to avoid deportation," said Schneiderman. He also wrote that ICE agents cannot ask for money.
The alert also mentioned similar scams that were delivered via text messages and phone calls. In addition, the fraud alert made a point of mentioning fake legal services, particularly 'notario' scams which target Latin Americans.
The scam relies on the cultural misunderstanding between a "notario publico" and a notary public. In many Latin countries and some European states, 'notarios' are legal representatives. However, in the US, a notary public only has the power to certify documents and other minor legal services, such as taking affidavits and depositions.
This mistranslation has allowed some unscrupulous notaries to take advantage of immigrants by charging "excessive application fees without ever submitting applications to the immigration authorities or may induce deportation by submitting applications for relief for which the immigrant is not eligible for or did not request."
Other scammers just lie about being lawyers, take money from immigrants and then run.
Immigrants who are victims of any of these rackets should contact the attorney general's Immigration Services Fraud Unit Hotline, advised Schneiderman. No one who calls the hotline will be asked to disclose their status in the US.