Latinos plan 'Day without Immigrants' boycott to protest Trump's immigration agenda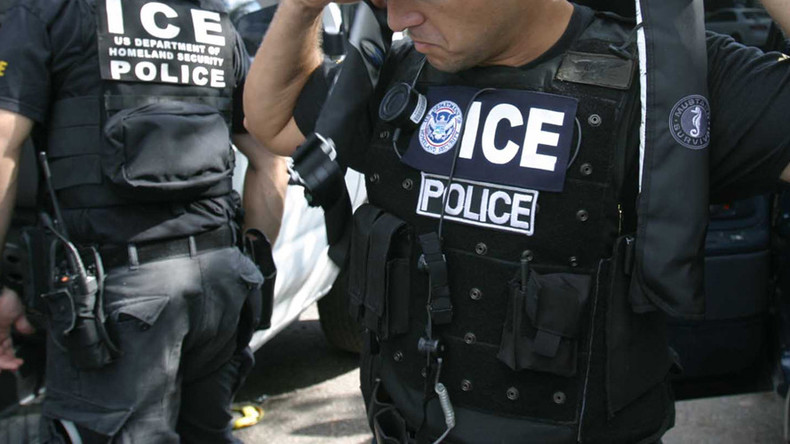 Latino businesses plan to close, workers to walk off their jobs and children to stay away from school during a nationwide one-day boycott to protest the Trump administration's anti-immigration agenda.
From Iowa to New York to Texas to Wisconsin to Washington, DC, Latinos will stage a countrywide 'Day without Immigrants' boycott on Thursday. The idea sparked over the weekend when the effects of mass arrests in cities across the US started to ripple through immigrant communities.
In Iowa, more than 70 Latino-owned businesses in the Des Moines area have pledged support for the boycott and plan to close on Thursday.
"One day is not going to be a big deal, but once they start deporting (immigrants), it's going to start making a difference," Juan Rodríguez, a Colombian immigrant, and US Citizen said he will shut his three businesses Thursday, reported the Des Moines Register. "Businesses will be closing. Mortgages won't be paid. ... The economy is going to start slowing down."
Instead of working or spending, hundreds of people will march to Iowa's Capitol and have asked marchers to bring only US flags.
Organizers said they expect the closures of local restaurants, salons, laundromats, ice cream and pastry stores, insurance, and construction businesses.
"With this absence, we hope they notice our presence," Manuel Galvez, editor of El Trueque, a Spanish-language newspaper in Iowa, and march spokesman told the Des Moines Register.
In Washington, DC, restaurant owners are reportedly scrambling to get an employee headcount before the march there on Thursday, according to the Washingtonian.
On Monday, Department of Homeland Security Secretary John Kelly said more than 680 people were arrested during a series of raids across multiple US states.
Officials said 75 percent of those arrested had prior convictions.
Immigration and Customs Enforcement (ICE) officers in Los Angeles, Chicago, Atlanta, San Antonio and New York City were responsible for arrests of "individuals who posed a threat to public safety, border security or the integrity of our nation's immigration system," Kelly said.
On Thursday, New Yorkers will rally in Foley Square for Daniel Ramirez's release on Thursday evening outside the Department of Homeland Security building.
Medina was detained when ICE conducted a raid last Friday seeking to arrest his father, a felon, who had previously been deported. During the raid, ICE officials arrested "Mr. Ramirez" whom they claimed was a "self-admitted gang member."
The rally, organized by immigration rights group, Make the Road by Walking, argues the ICE raids are targeting "everyone and tearing families apart."
The 23-year-old has been held in Northwest Detention Center in Tacoma since his arrest "to await the outcome of removal proceedings," ICE Northwest spokeswoman Rose Richeson told the Seattle Times.
Ramirez was considered a "risk to public safety," Richeson said.
Immigrant-rights groups have denounced Ramirez's arrest and said it is the latest evidence that President Donald Trump is trying to make good on his promise to oust illegal immigrants from the country.
"Daniel must be given his freedom, now," said Greisa Martinez, advocacy director at United We Dream. "Under Trump's America, no one is safe. Donald Trump and Republicans must say in no uncertain terms that DACA recipients are safe."
Ramirez's lawsuit, which was filed in federal court on Monday, seeks his immediate release and an injunction forbidding the government from arresting him again. The lawsuit argues the government violated his constitutional rights because he has work authorization under the DACA program.
You can share this story on social media: