Michael Flynn's resignation 'karma' for Clinton accusations, says Twitter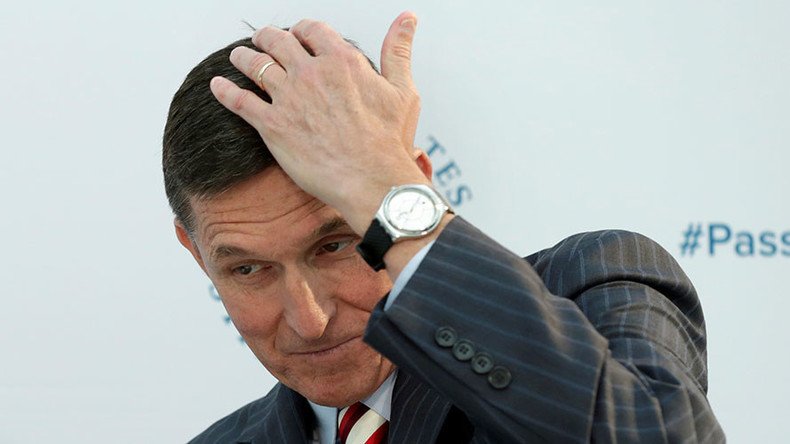 General Michael Flynn's resignation as national security advisor has sparked heated reaction online, where many see it as "karma" for harshly criticizing Hillary Clinton.
Some tweets showed sympathy for Flynn, who resigned on Monday following a scandal over a conversation he had with Russian Ambassador Sergey I. Kislyak. Several media outlets reported that Vice President Mike Pence did not believe that Flynn had revealed everything discussed in their conversation, based on unreleased transcripts of their phone call.
Vladimir Putin's spokesperson, Dmitry Peskov, said the topic of Russian sanctions was not discussed.
Some on social media saw their "faith in karma renewed" by Flynn's resignation, as he had criticized Democratic candidate Hillary Clinton during the presidential campaign, one time even leading a chant of "lock her up" at a rally.
READ MORE: Gen. Michael Flynn resigns as National Security Advisor over contacts with Russia
In tweeting about his resignation, Clinton herself drew on the ongoing 'fake news' frenzy, describing it as a "real consequence of fake news."
Others were more sympathetic to Flynn, describing him as a "true patriot."
Meanwhile, Congressman Ted Lieu was amongst many asking just how much Trump's had known about what was discussed in Flynn's conversations with the Russian ambassador and if the general would still be National Security Advisor had the press not brought the issue to light.
You can share this story on social media: