Most Americans agree with travel ban despite Trump's falling approval rating, poll finds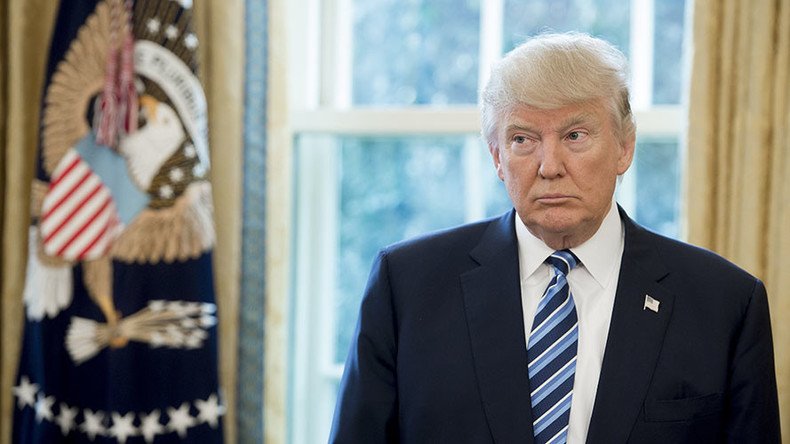 A new poll shows that the majority of Americans still support Trump's executive order prohibiting citizens from seven mainly Muslim countries from entering the US, despite a fall in his overall approval rating.
The Politico/Morning Consult survey found that 55 percent of respondents approve of the ban, while just 38 percent disapprove.
Republicans were most likely to support the ban, at 82 percent, while the majority of Democrats, 65 percent, said they oppose it.
The national survey polled 2,070 registered voters between February 2 and February 4, and has a margin of error of plus or minus two percentage points.
The ban was the most popular of Trump's executive orders, along with his order to revoke federal funds for so-called 'sanctuary cities,' which also enjoyed 55-percent support.
However, the 9th US Circuit Court of Appeals didn't side with the majority of Americans, ruling on Thursday not to reinstate the 'Muslim ban'.
"We hold that the government has not shown a likelihood of success on the merits of its appeal, nor has it shown that failure to enter a stay would cause irreparable injury, and we therefore deny its emergency motion for a stay," the three-judge panel wrote in its decision.
The ruling was unsurprisingly met by Trump's wrath. "See you in court, the security of our nation is at risk!" he tweeted.
SEE YOU IN COURT, THE SECURITY OF OUR NATION IS AT STAKE!

— Donald J. Trump (@realDonaldTrump) February 9, 2017
The executive order signed on January 27 bars citizens from seven mainly Muslim countries from entering the US. Those countries include Iraq, Syria, Iran, Sudan, Libya, Somalia, and Yemen.
The appeals court heard arguments for and against the ban earlier this week, with an attorney for the Justice Department arguing that the president has the authority to identify national security risks and react with an executive order such as the travel ban.
However, an attorney for the state of Washington, which filed the initial suit against the ban along with Minnesota, argued that there is "shocking evidence of intent to discriminate against Muslims," which is unconstitutional.
Trump has repeatedly denied that the ban targets Muslims, staunchly maintaining that it intended to deal with a security issue, rather discriminate against people of a certain religion.
The case is likely to be appealed all the way up to the Supreme Court.
However, just because the majority of poll respondents approve of Trump's travel ban and revocation of federal funds for sanctuary cities doesn't mean they approve of Trump himself. Forty-seven percent of voters said they approved of his job performance, down two points from the previous week. Trump's disapproval rating also rose five points, from 41 percent to 46 percent.
You can share this story on social media: