'Go buy Ivanka's stuff!': Conway's latest faux pas may have violated federal law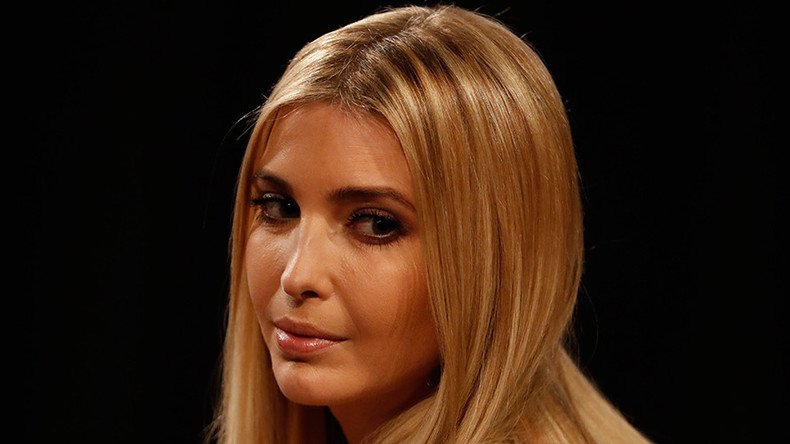 White House adviser Kellyanne Conway has defended President Trump's online outburst at Nordstrom, for dropping his daughter Ivanka's clothing line, by urging Americans to "go buy Ivanka's stuff."
On Thursday, Trump reacted to news that Nordstrom had dropped Ivanka's clothing line by tweeting she had been treated "unfairly," while possibly violating a federal ethics rule in the process.
Conway, Trump's senior counselor, took to Fox News Thursday to promote Ivanka's "unbelievably, entrepreneurial, wildly successful business" in a questionable endorsement that may have violated federal law.
"I do find it ironic that you have got some executives all over the internet bragging about what they have done to her and her line, and yet, they are using the most prominent woman in Donald Trump's, you know, most prominent his daughter, using her, who has been a champion for women empowerment of women in the workplace, to get to him," Conway said. "I think people could see through that. Go buy Ivanka's stuff! I hate shopping, and I will go get some myself today."
"It is just a wonderful line. I own some of it," she added. "I fully, I'm going to give a free commercial here. Go buy it today, everybody. You can find it online."
Conway's unorthodox promotion of a brand may be in violation of the Standards of Ethical Conduct for Employees of the Federal Branch regarding the "use of public office for private gain."


"An employee shall not use his public office for his own private gain, for the endorsement of any product, service or enterprise, or for the private gain of friends, relatives, or persons with whom the employee is affiliated in a nongovernmental capacity," statute CFR 2635.702 states.
Trump's own comment on Nordstrom has been criticized as an abuse of his position, with President Barack Obama's former ethics czar Norm Eisen describing the tweet and subsequent retweet by the official @POTUS account as "an abuse of the office of the presidency."
White House press secretary Sean Spicer defended Trump's attack on Nordstrom on Wednesday, claiming it was reasonable, as the decision was "a direct attack on his policies in her name."
Speaking at Thursday's press briefing, Spicer responded to questions on whether Conway had "crossed an ethical line."
"Kellyanne has been counseled and that's all we're going to go with," he said. "She's been counseled on that subject, and that's it."
Norstrom denied that the decision was political, saying the line was dropped as a result of low sales. "Sales of the brand have steadily declined to the point where it didn't make good business sense for us to continue with the line for now," the company said.
The department store's stock price jumped from $42.33 at the start of trading on Wednesday to a high of $46.05 mid-day on Thursday.
You can share this story on social media: