Trump's 2-for-1 deregulation executive order challenged in court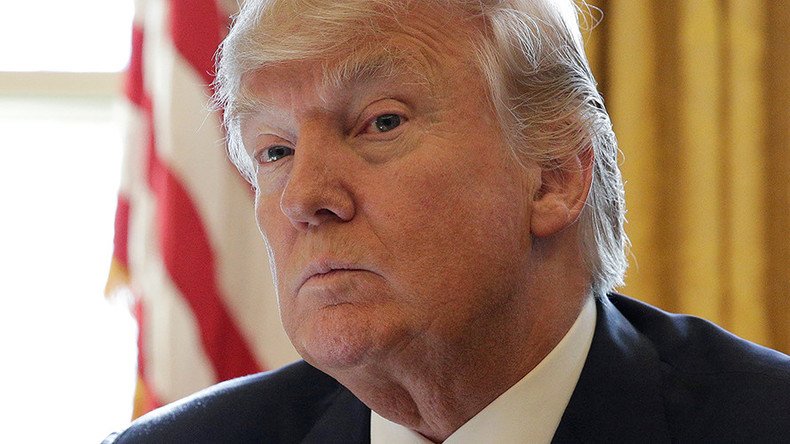 Another of President Donald Trump's executive orders is headed to court. Requiring the removal of two old regulations before a new one is imposed goes beyond his constitutional authority, opponents allege.
Trump's "one-in, two-out" executive order over regulations received pushback from unions and left-leaning advocacy groups. Trump claimed that the order was not directed specifically at regulations from the Obama administration but rather "a knock on many presidents preceding me."
While the 178,000 pages of rules in the Code of Federal Regulations likely contains some redundancies, outdated policies or unnecessary policies, there is concern about Trump's promise to repeal 75 percent of all federal regulations.
The plaintiffs in the case, Public Citizen, Natural Resources Defense Council and the Communications Workers of America (CWA), have filed for an injunction against the order, claiming that it "exceeds President Trump's constitutional authority, violates his duty under the Take Care Clause of the Constitution, and directs federal agencies to engage in unlawful actions that will harm countless Americans."
CWA President Christopher Shelton told The Hill that workers shouldn't risk trading off "one set of job, health and safety protections in order to get protection from another equally dangerous condition."
Robert Weissman, president of Public Citizen, a liberal think tank, had similar concerns. He told The Hill, "If implemented, the order would result in lasting damage to our government's ability to save lives, protect our environment, police Wall Street, keep consumers safe and fight discrimination."
The White House has rebuked these claims. Press Secretary Sean Spicer said the lawsuit "makes a ton of assumptions that call for speculation on what may or may not happen in the future and that's highly — it's just subjective at best, and it doesn't have any basis in fact."
You can share this story on social media: