GOP lawmaker introduces bill 'to abolish Dept of Education'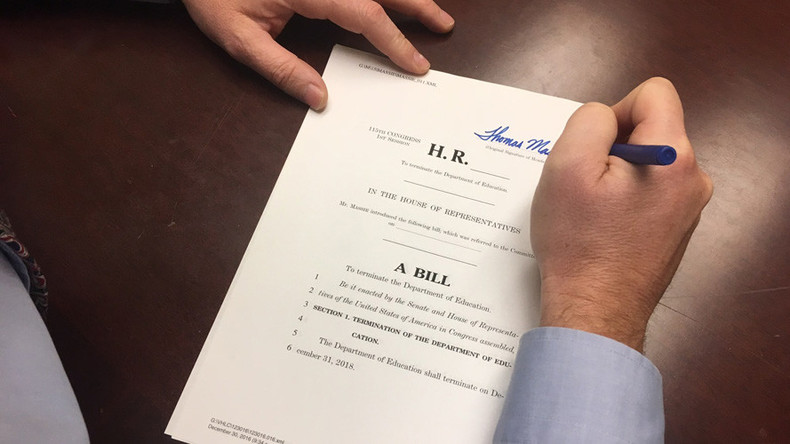 A Kentucky lawmaker has proposed a bill to completely abolish the federal Department of Education at the end of next year, calling instead for the department's responsibilities to be handled by states and local communities.
Rep. Thomas Massie introduced the bill the same day Betsy DeVos was narrowly elected to lead the department.
READ MORE: US Senate confirms DeVos as education secretary
Massie wants to disband the federal agency, established in 1979 by then-Democratic President Jimmy Carter, because of what he sees as unnecessary federal interference in the school system.
The legislator said in a statement that "Neither Congress nor the President, through his appointees, has the constitutional authority to dictate how and what our children must learn."
"Unelected bureaucrats in Washington, D.C. should not be in charge of our children's intellectual and moral development," he continued, adding that "states and local communities are best positioned to shape curricula that meet the needs of their students."
"Schools should be accountable." Massie said. "Parents have the right to choose the most appropriate educational opportunity for their children, including home school, public school, or private school."
The bill has only just been introduced but has already drawn criticism online:
You can share this story on social media: