Baltimore offers drug users, prostitutes treatment rather than jail time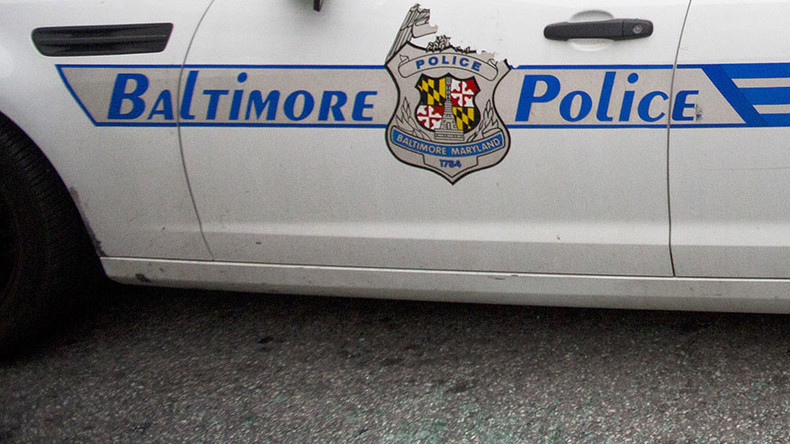 Minor drug offenders and sex workers in Baltimore may soon have a choice between enrolling in a treatment program or spending time behind bars, as part of a joint pilot scheme between the city's police department and a mental health organization.
The Law Enforcement Assisted Diversion (LEAD) program was announced by Baltimore Police and Behavioral Health System Baltimore (BHSB) at a news conference on Monday.
The program will allow police officers to refer low-level drug or prostitution offenders to case managers, instead of sending them to jail. Those case managers will help them get access to drug treatment centers, mental health services, and housing assistance.
More than 120 officers have been trained for the program, The Baltimore Sun cited Police Commissioner Kevin Davis as saying. Officials expect the program to service about 60 people at a time.
"LEAD provides our officers with an alternative to arresting the same person over and over when we know that person needs help," Davis said during a briefing.
Davis went on to address Baltimore's "entrenched opioid addiction epidemic" which has surged in recent years. The BHSB said in a press release that 24,887 suffer from such addictions in the city and that hundreds die from heroin overdoses there each year.
The BHSB noted that one out of every three Maryland residents incarcerated in state prison comes from Baltimore, many for low-level drug crimes. In addition, many of the Baltimore's correctional facilities have become overcrowded in recent years.
The program was hailed by BHSB president and CEO Kathleen Westcoat, who said it represents a "paradigm shift" when it comes to helping those with substance abuse disorders.
"Rather than responding with handcuffs, the LEAD program offers individuals a path to treatment and support services, which evidence shows is the more cost-effective approach to addressing substance use," Westcoat said.
Individuals can, however, refuse to participate in the program. If they decline the offer, they will be processed through the criminal justice system.
The three-year pilot program will be operated by Baltimore Crisis Response Inc. (BCRI) with oversight by BHSB, which said the scheme is being funded by a mix of public and private grants. Medicaid, the state-federal healthcare program for low-income people, will cover some services.
The executive director of BCRI, Edgar Wiggins, said LEAD is a "smarter approach" aimed at helping people get "back on track" while reducing jail and prison populations.
LEAD is based on a model from Seattle and a handful of other cities across the country, according to The Baltimore Sun.
You can share this story on social media: