John Kerry & Madeleine Albright among ex-national security officials against Trump's travel ban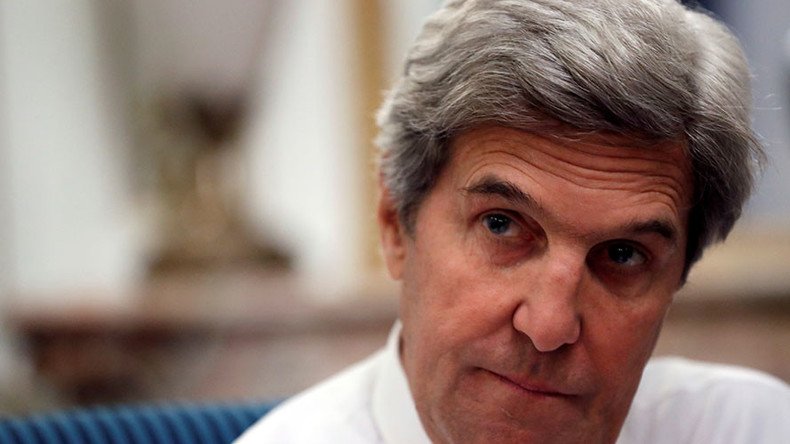 Former Secretaries of State John Kerry and Madeleine Albright are among the 10 former national security and foreign policy officials who have signed declarations in support of the federal lawsuit against the Trump administration's executive order on immigration.
On Monday, Washington Attorney General Bob Ferguson responded to the Trump administration's appeal of his restraining order blocking the president's travel ban, saying that overturning the restraining order would cause "chaos."
In addition to Ferguson's response, 10 former national security and foreign policy officials from both parties, including Kerry and Albright, filed a six-page joint declaration in support of the restraining order.
Their declaration calls the executive order "ill-conceived, poorly implemented and ill-explained," and says it "offends our nation's laws and values."
"We all agree that the United States faces real threats from terrorist networks and must take all prudent and effective steps to combat them, including the appropriate vetting of travelers to the United States," the declaration reads.
"We all are nevertheless unaware of any specific threat that would justify the travel ban established by the Executive Order issued on January 27, 2017. We view the Order as one that ultimately undermines the national security of the United States, rather than making us safer."
Along with the declaration, 16 attorneys general also filed a 23-page amicus brief in support of the lawsuit from Washington and Minnesota, declaring the executive order "inflicts significant harm on American business, innovation, and growth."
Attorneys general from California, Connecticut, Delaware, the District of Columbia, Illinois, Iowa, Maine, Maryland, Massachusetts, New Mexico, New York, Oregon, Pennsylvania, Rhode Island, Vermont and Virginia said that the executive order would cause harm to their states' tax revenues, medical institutions, educational institutions, and would violate the Establishment Clause of the First Amendment, which prohibits the government from favoring one religion over another.
The declaration also warns that lifting the restraining order would cause similar chaos to the protests that erupted in airports after the executive order was first signed.
"State Attorneys General are on the front lines of protecting our people from dangerous and hastily-implemented federal policy. I've been clear: President Trump's executive order is unconstitutional, unlawful, and fundamentally un-American – and we won't stand by while it undermines our states' families, economies, and institutions," New York Attorney General Eric Schneiderman said on his website.
"From filing our own federal lawsuit last week, to partnering with fellow Attorneys General on this amicus brief today, we will use every tool at our disposal to fight President Trump's discriminatory order and help ensure the rule of law prevails."
Another 31 major technology companies, including Tesla, SpaceX and Adobe Systems Incorporated, have added their names to a legal brief filed by 97 companies, which declares the executive order "is inflicting substantial harm on US companies," according to Forbes.
"Immigrants are leading entrepreneurs," the brief reads. "Some of these businesses are large. Immigrants or their children founded more than 200 of the companies on the Fortune 500 list... Collectively, these companies generate annual revenue of $4.2 trillion, and employ millions of Americans."
The federal appeals court has scheduled a hearing on the executive order for Tuesday at 3pm local time.
You can share this story on social media: