New Arkansas law allows rapists to sue victims seeking abortion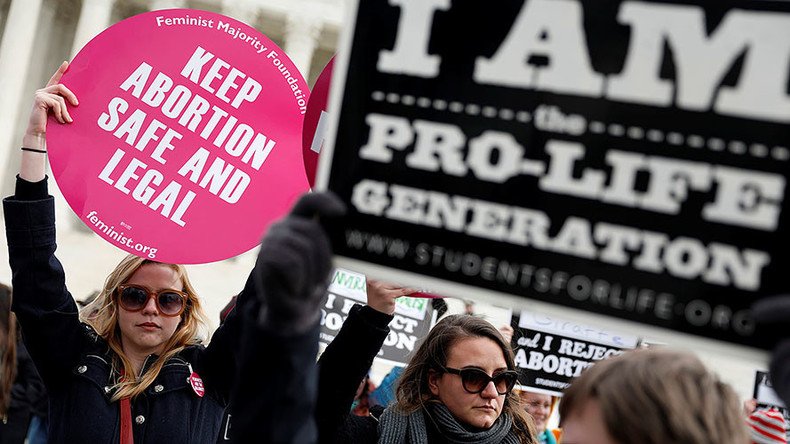 A pregnant woman's husband will be able to sue to prevent his wife from having an abortion, even in cases of rape and incest, under a new law that could come into effect as early as spring.
The new law, Act 45 – the Unborn Child Protection From Dismemberment Abortion Act, will also allow husbands to sue doctors who carry out abortions for civil damages, as well as block terminations using injunctions.
Parents and legal guardians would also be able to sue to prevent minors from having abortions, raising concerns for victims of sexual abuse and incest.
This is a disaster, especially for Arkansas women with low income. Cuts to Planned Parenthood, repeal of ACA, and now this stupid law.

— Mabel (@DavidsTony) February 3, 2017
The pro-life Act 45 was sped through in only two months by the Republican-led state government.
It would also see dilation and evacuation (D&E) terminations, the safest and most common form of second trimester abortions, become a felony with offenders facing six years in prison or a $10,000 fine.
The state of Arkansas carried out more than 680 D&E procedures in 2015.
The bill's co-sponsor, Andy Mayberry, a father of four girls, is the president of Arkansas Right to Life and member of the Missionary Baptist church.
Woman is never held liable. No civil damages possible for someone guilty of criminal conduct. Read the bill. Protecting babies, not rapists https://t.co/0JRRbpfCez

— Andy Mayberry (@andymayberry1) February 3, 2017
He referred to D&E procedures as "gruesome, barbaric" and said "no civilized society should embrace" them.
Mayberry has defended his bill by pointing out that, while the father of a fetus can prevent a woman from having an abortion, the father would not be able to sue for monetary damages if he had raped her or committed incest.
Six other states have passed similar laws, inspired by National Right to Life's model legislation.
In Alabama, Kansas, Louisiana, and Oklahoma, legal challenges have temporarily stalled legislation from coming into effect. Mississippi's and West Virginia's versions of the law passed in spring 2016.
You can share this story on social media: