Iran sanctions: US lists 13 individuals, 12 business entities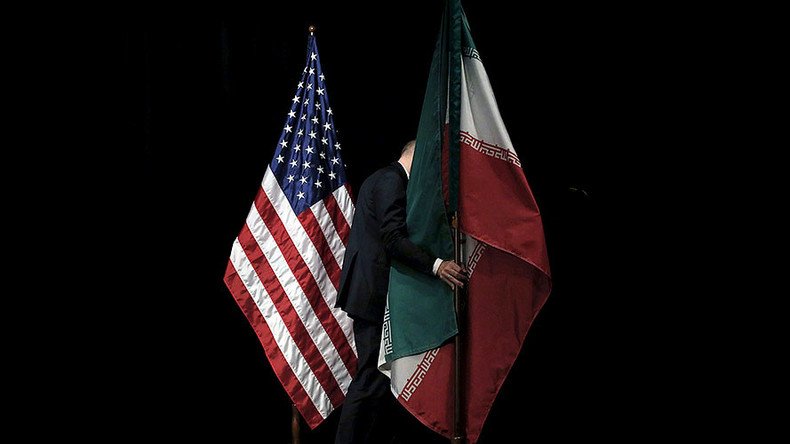 The US government has blacklisted 13 individuals and a dozen businesses under the Iran sanctions authority, a day after President Donald Trump's administration threatened a response over Tehran's ballistic missile tests.
The Treasury Department posted a listing on Friday, naming the individuals and the companies added to the sanctions list. Eight of the individuals are listed as Iranian citizens, three appear to be Chinese, and two Arab.
Most of the businesses listed in the announcement are based in Iran, though one of the entities is located in the United Arab Emirates, two are in China, and three are in Lebanon.
"Today's action is part of Treasury's ongoing efforts to counter Iranian malign activity abroad," said John E. Smith, acting director of the Treasury Department's Office of Foreign Assets Control.
"Iran's continued support for terrorism and development of its ballistic missile program poses a threat to the region, to our partners worldwide, and to the United States," Smith said. "We will continue to actively apply all available tools, including financial sanctions, to address this behavior."
The companies were identified by the US government as supporting Iran's ballistic missile program. One of the people on the list, Hasan Dehghan Ebrahimi, is accused by the Treasury of being a Revolutionary Guards official based in Lebanon, laundering money and goods for the Hezbollah.
"The ritual of convening a United Nations Security Council in an emergency meeting and issuing a strong statement is not enough," Trump's National Security Advisor Michael Flynn said in a statement sent out by the White House. "The Trump Administration will no longer tolerate Iran's provocations that threaten our interests. The days of turning a blind eye to Iran's hostile and belligerent actions toward the US and the world community are over."
Meanwhile, the guided missile destroyer USS Cole arrived in the waters off the coast of Yemen on Friday, where it will conduct patrols to "protect waterways" from the Houthi rebels, unnamed US officials told reporters.
"Iran is unmoved by threats as we derive security from our people," Iran's foreign minister Mohammad Javad Zarif said ahead of the announcement. "We will never use our weapons against anyone, except in self-defense," he added later.
Washington insists that the newest sanctions list is unrelated to the 2015 nuclear deal, officially known as the Joint Comprehensive Plan of Action.
WATCH MORE:
You can share this story on social media: