'No filter' in The World According to Jesse, Ventura's new RT America show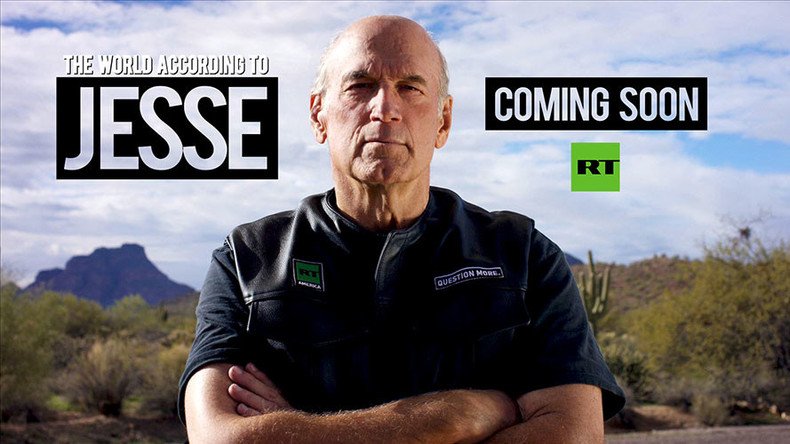 A new variety news show hosted by Jesse Ventura captures "the feeling of freedom" in confronting government and corporate power run amok. The former Minnesota governor, pro wrestler and New York Times bestselling author invites you to "come along for the ride."
The World According to Jesse, premiering this Spring on RT America, brings a fresh "open road" approach to understanding current events and what the mainstream media won't cover.
"What you will hear from me is opinions, not agendas," says Ventura. "I look forward to holding our government accountable. I will be exercising my First Amendment rights with no filters."
From in-depth interviews to reporting from the field, Ventura will be "holding our government accountable" while offering a "level-playing field for all Americans," the host says.
His unvarnished and inimitable analysis cut to the core of the issues facing voters during RT's 2016 election coverage. Ventura experienced first-hand the shock of an upset political victory, when he ran as a third party candidate for governor of Minnesota in 1998. Since then, his ability to "speak for the common man" has only grown.
What's next on Ventura's fearless and open road is The World According to Jesse, which will air Fridays, with weekend reruns.
You can share this story on social media: