First in the country: Tennessee Gov. seeks to offer adults free community college education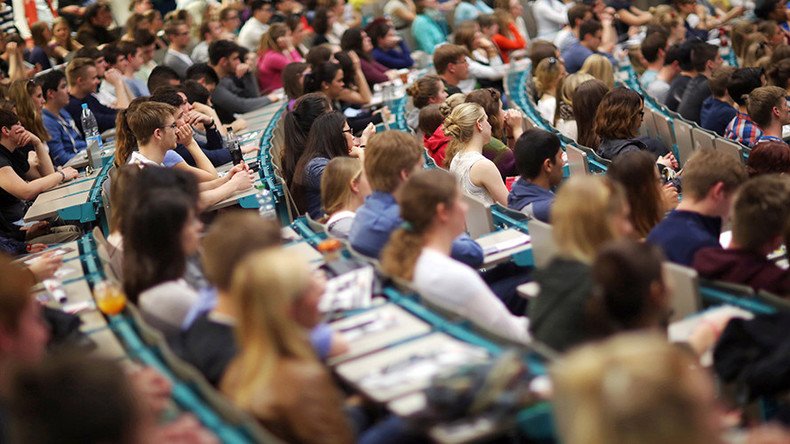 Tennessee could become the first state in the US to provide free community college for adults if state lawmakers sign off on Governor Bill Haslam's Tennessee Reconnect Act, which was announced Monday during his State of the State address.
"We need to reach the working mother that went to college but didn't complete, or the son with sons of his own who like his dad never went to college but knows that he needs to upgrade his skills," Haslam said in his prepared remarks, according to The Tennessean. "Tonight, I'm introducing the next step in making certain that everyone in Tennessee has the opportunity to earn their degree."
Under the program, any Tennessee adult without a undergraduate degree or certificate could qualify.
"No caps. No first come, first served," the Republican governor said. "Just as we did with Tennessee Promise we're making a clear statement to families with Reconnect: Wherever you might fall on life's path, education beyond high school is critical to the Tennessee we can be."
The state already has a tuition free program for high school graduates and since its introduction in 2014, more than 33,000 high school students have entered community and technical colleges. Adults are next, Governor Haslam said.
In 2013, the governor launched an effort to increase the number of Tennesseans with post-secondary degrees or certificates to 55 percent by 2025 by offering high school graduates opportunities to attend community college for free.
To meet that challenge, 871,000 people need to get their post-secondary degrees or certificates. There are 900,000 adults in the state of 6.6 million that have some college but no degree.
Haslam touted the program as not adding costs to the taxpayer and instead relying on money from a variety of sources, including federal Pell Grants and the state lottery, according Nashville Public Radio.
Officials expect the Reconnect scholarship would cost the state $10 million annually. The Tennessean reported the move is cementing "Haslam's national reputation as a change agent in higher education."
On the face of it, the program sounds like one straight out of the Democrats playbook, and Haslam's efforts even caught the attention of former President Barack Obama who chose the state as the site for a speech about making community colleges tuition-free in early 2015.
The idea of providing free community college education has spread in recent years and Tennessee is one of three states with free community college programs - along with Oregon and Minnesota, according to the National Conference of State Legislatures. Kentucky approved a similar program last year, while other states are considering their own programs.
You can share this story on social media: