Pentagon anti-ISIS online propaganda program lacks staff proficient in Arabic & Islam – report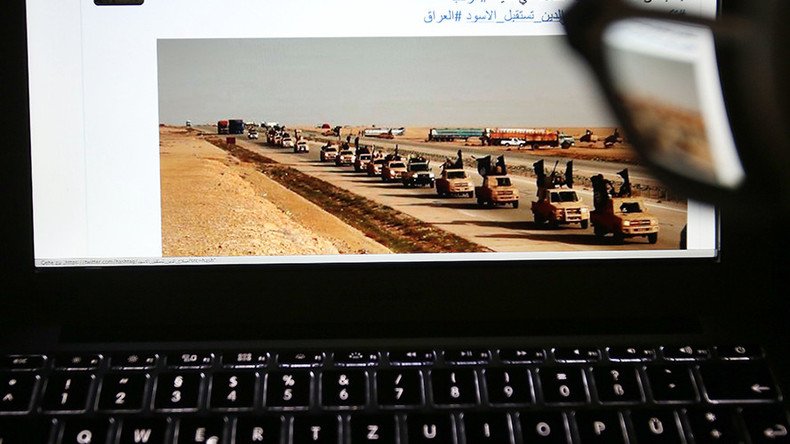 A critical Pentagon-funded psychological operations program aimed at countering ISIS online is plagued by corruption and cronyism, while employing people with little or no knowledge of Islam, or Arabic language and culture, an AP investigation reveals.
The WebOps program – launched several years ago by a group of civilian contractors and officers of the information operations division of the US Central Command (CENTCOM) – appears to be more of an enrichment source for managers at Colsa Corp. (an Alabama-based company which received the multimillion contract) than a tool for tackling Islamic State's (IS, formerly ISIS/ISIL) growing online reach.
Most of the people involved in the WebOps program lack sufficient command of Arabic and its regional dialects, in addition to having no experience in counter-propaganda activities, according to an AP investigation based on interviews with former employees, published on Tuesday.
WebOps' translators often confuse the Arabic words for "salad" and "authority," leading to open ridicule on social media about references to the "Palestinian salad," one former program employee told the AP.
This could only happen because of Colsa's vague employment policy, one of the whistleblowers said. He mockingly described the interviews between managers and the applicants: "Do you speak Arabic? Yes. How do you say 'good morning?' Oh, you can do that? You are an expert. You are hired."
Another AP source, who left WebOps, said that a colleague of hers was discarding the majority of materials as he could not distinguish between Arabic and Farsi or Urdu.
In fact, the program reportedly included no Syrian or Yemeni specialists, though it primarily focused on Syria, Iraq, and Yemen. Having country-specific language expertise as well as in-depth knowledge of religious divides between Sunni and Shia Muslims is crucial for any successful counter-propaganda efforts, but this was apparently not the case for WebOps.
"People can tell whether you are local, or whether you are Sunni or Shia," said another former employee. Moroccans, who formed a large part of the program's staff and were mockingly referred to as the "Moroccan mafia," were often quite ignorant of the Middle East.
A lot of them "don't know the difference between Hezbollah and Hamas," said an employee who also quit WebOps to find a more "meaningful job."
Not only did the program employ poorly-trained specialists, but it was also marred by allegations of cronyism. Army Col. Victor Garcia, the-then chief of CENTCOM's information operations, was allegedly pictured next to a friend at a Key Largo bar two weeks before the friend was officially announced as a winning contractor.
The photo, initially posted on Facebook, was forwarded to the Naval Criminal Investigative Service (NCIS) by a whistleblower – a senior manager at a company that lost its bid for the contract – who claimed the image created a "clear impression and perception of impropriety."
Their complaint, now being examined by the NCIS, said the atmosphere at the CENTCOM division, with regular drinking at the office and multiple conflicts of interest, led to an "air of untouchable invincibility."
You can share this story on social media: