12yo sues Trump as executive order keeps her from family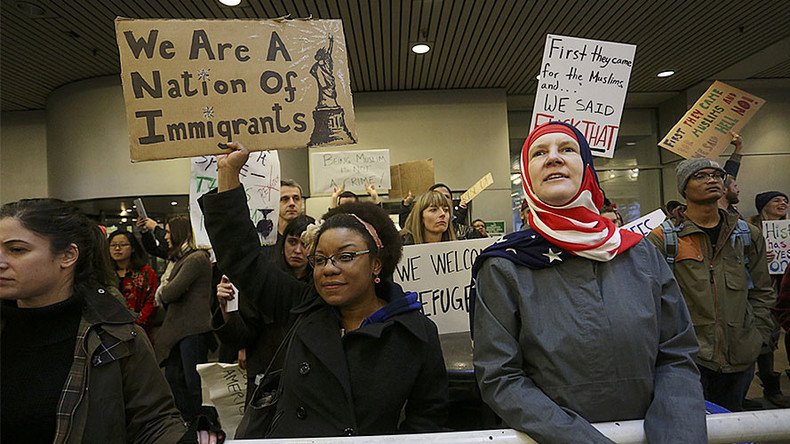 A 12-year-old girl, whose parents are US citizens, has filed a lawsuit against US President Donald Trump as his 'travel ban' executive order blocked her from reuniting with her family after she was granted a visa to enter the US.
Both of Eman Ali's parents are US citizens and, even though Eman was born in Yemen and spent most of her time there, the family incorrectly assumed that their daughter was automatically a US citizen too.
The girl has been living with her grandparents in Yemen, away from parents and siblings, as her visa application made its way through the system.
After a five-year process, the child was finally granted her visa on Thursday. She was preparing to travel from Djibouti to the US with her father as Trump signed his executive order banning citizens from seven Muslim-majority countries, including Yemen, from entering the America for 90 days.
Had Eman been allowed to enter the US she would immediately have become eligible for citizenship. "As soon as she entered the United States, she would be a lawful permanent resident," the family's lawyer, Katherine Lewis, said to ProPublica.
READ MORE: Is Trump already escalating war in Yemen?
The situation has left Eman's parents facing the prospect of sending their daughter back to war-torn Yemen.
"I got shocked because I don't know what I have to do," Eman's father Ali said to the investigative journalism organization. "I can't take her back to Yemen. And I can't leave her here by herself — she is only 12 years old."
"She can't really understand," Ali said of the young girl. "She said: 'Why only Yemenis? Why only us? Why only me?'"
The court orders that stayed aspects of Trump's executive order do not benefit Eman as she is not yet in the US.
The child is one plaintiff in a case taken against Trump, the US Department of State, Secretary of Homeland Security John F Kelly and others, which alleges that the president violated the Fifth Amendment and the Immigration and Nationality Act.
You can share this story on social media: