Not classy: San Diego school ordered to pay $1.25mn to student forced to urinate in bucket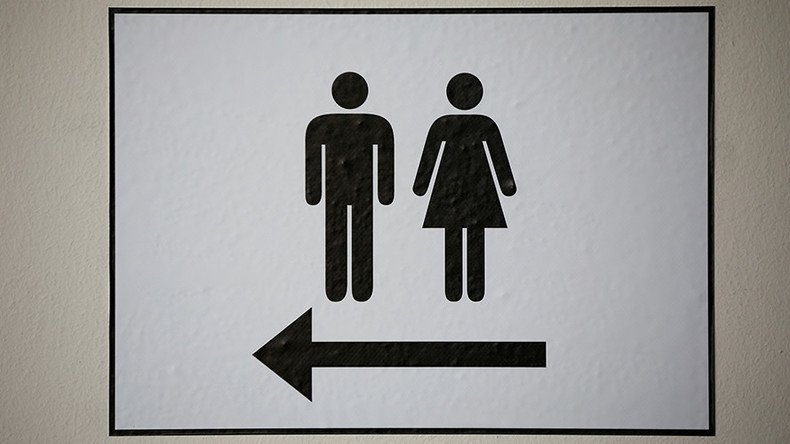 The San Diego Unified School District has been ordered to pay $1.25 million in damages to a former student who was forced to urinate in a bucket after her requests to use the bathroom were denied.
The student, who was 14 years old at the time, was attending a 25-minute freshman advisory class at Patrick Henry High School when she requested to use the bathroom.
Her art teacher, Gonja Wolf, barred her "from going to the restroom, and directed her to urinate in a bucket in a small room adjacent to the class," according to a recorded message that the principal of the school sent to parents.
The claim also states that the teacher told the student to "empty the contents in an unused classroom sink," according to KGTV.
In February 2012, the student filed a claim against her teacher and the San Diego Unified School District for damages of more than $10,000 and psychological treatment and medical expenses of $25,000, as well as costs of transferring to a private school.
"Something like this never should have happened to a 14-year-old girl just entering high school," the student's attorney, Brian Watkins, told the San Diego Tribune. "She took the stand and told a really embarrassing story, she told the jury how this has affected her life and how she is still working through issues."
Lawyers said that the student was given "humiliating instructions" within earshot of her classmates in order to prevent other students from requesting to leave class to use the restroom, the claim states.
Watkins stated in the claim that as a result of the incident, the student "suffered emotional distress arising out of this humiliating and depraved punishment. She has been teased by classmates and remains extremely embarrassed," the Tribune reported.
Watkins also claimed that the student was traumatized by the non-stop news coverage, and reporters showing up at her school and her home, causing the student to end up in the emergency room after a suicide attempt.
Wolf no longer works at the school, and says she never meant to embarrass the student.
Wolf's attorney, Fern Steiner, says that the school advised teachers to deny bathroom passes during shorter classes. She also claims that Wolf purchased the bucket to use as a toilet in the case of an emergency, and had used it herself while working late at school.
After the claim was issued, school administrators apologized to the girl and her parents and told teachers that students should not be denied requests to use the bathrooms anymore.
On Thursday, the jury awarded the student $1.25 million in damages and $41,000 to cover medical expenses. The student, who is now 19 years old, went on to earn a diploma from a different school.
"She is very happy she was able to have her voice heard," Watkins told the Tribune. "I've been doing this for 20 years and this was one of the more peculiar cases I've had. The jury was fair and reasonable."
You can share this story on social media: