Trump staff using RNC private server for emails – report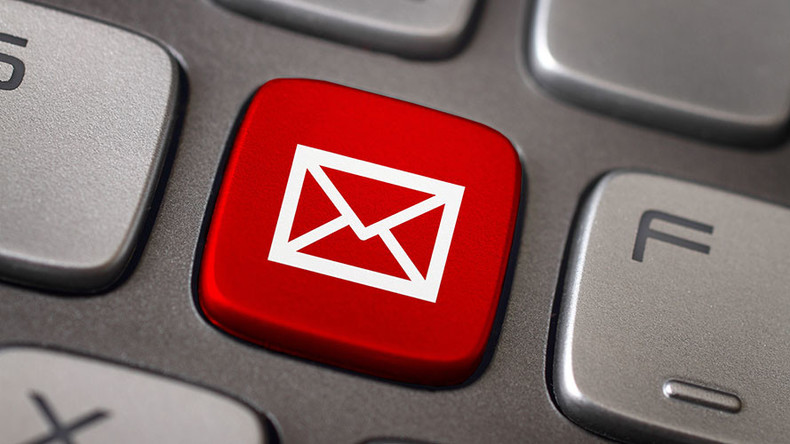 After attacking Hillary Clinton for deleting emails from her private server, members of the Trump administration are using a private server for their own emails.
Senior members of President Donald Trump's administration have activated email accounts on the private Republican National Committee server, including Kellyanne Conway, Jared Kushner, Sean Spicer and Steve Bannon, Newsweek reported.
According to the Hatch Act, White House staff are allowed to use non-government emails to correspond about personal or partisan political activity. However, White House staff are prohibited from using private accounts to conduct government-related business without disclosing them.
During the 2016 election, Republicans repeatedly attacked former Secretary of State Hillary Clinton for using a private email server and then wiping it clean after receiving a congressional subpoena.
Per @rushlimbaugh: Why does Hillary Clinton get the benefit of the doubt (after she DESTROYS her illegal email server) ...

— Donald J. Trump (@realDonaldTrump) July 29, 2015
Trump supporters chanted, "Lock her up!" and an adviser to the Trump campaign who co-chaired a national Veterans for Trump group advocated that Clinton "be put in the firing line and shot for treason" after she allegedly deleted 33,000 emails.
Newsweek reported that the emails of Bannon, Kushner and Conway had been deleted by the RNC since their story broke.
If Trump's staff uses the server for official work, they are subject to the "Disclosure Requirement for Official Business Conducted Using Electronic Messaging Accounts," which states that "The President, the Vice President, or a covered employee may not create or send a Presidential or Vice Presidential record using a non-official electronic message account."
White House staff can use a private email only if they copy or forward complete messages using their official government email accounts within 20 days.
The administration under President George W. Bush was accused of using the same RNC servers to evade transparency. In 2009, the Bush administration claimed that 22 million emails were "mislabeled," and effectively lost, according to the National Security Archive. Many of those emails were sent in the days leading up to the Iraq War.
Using the RNC email server also presents a cybersecurity risk to the Trump administration. Intelligence officials have said the RNC's old email servers were hacked during the election, although no information was ever released. Reince Priebus, who became Trump's chief of staff after serving as RNC chair, has said their current servers successfully fended off later hacking attempts.
Top WH advisers have been using an (already-hacked!) private RNC server for email, and DJT is emailing and tweeting from an unsecured phone.

— Kris Vire (@krisvire) January 26, 2017
Another security risk is presented by Trump's decision to use his old, unsecured Android phone, which some aides have protested.
When Barack Obama became president, he was issued a heavily modified BlackBerry that he used throughout his eight years in office. Trump has also been issued a secure, encrypted device that was approved by the Secret Service, but the New York Times reports that he is still using his old phone.
You can share this story on social media: