Rogue fun? Parody govt Twitter accounts multiply, defying Trump's alleged ban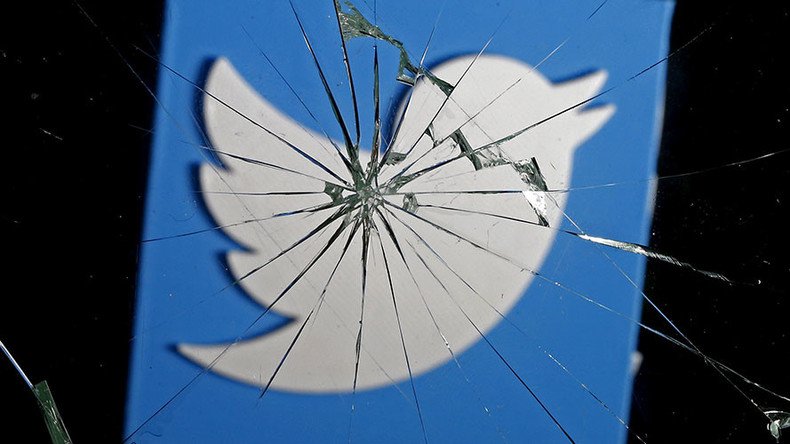 After several posts about President Donald Trump from government agency Twitter accounts were deleted, a number of "rogue" parody accounts were created.
After Trump's inauguration, the official Twitter account for the National Park Service (NPS) retweeted two posts, one that showed the difference in crowd size between former US President Barack Obama's inauguration in 2009 and Trump's, and another that linked to an article on webpages removed from the White House website.
READ MORE: Trump bars EPA & USDA from talking to media or awarding grants

The retweets from the NPS account were quickly taken down, along with similar tweets from other government accounts.
Badlands National Park also had tweets taken down after they posted statistics on climate change. Meanwhile, several government Twitter accounts stopped tweeting all together.
The Twitter account for the NPS posted a tweet apologizing for the "mistaken RTs."
Gizmodo reportedly obtained an internal email sent to National Park employees, in which Washington ordered the NPS to "immediately cease use of government Twitter accounts until further notice."
READ MORE: Trolling Trump? Defense Dept tweets on mental health, social media use

On Wednesday, White House Press Secretary Sean Spicer denied that the Trump administration issued a ban on tweets from the NPS, saying: "There's nothing that's come from the White House, absolutely not."
Since then, no government Twitter accounts have posted or retweeted any anti-Trump messages. On Tuesday afternoon, however, a "rogue" Twitter account for the NPS was created, posting tweets about censorship, climate change, and other issues that appear to go against the Trump administration's policies.
The rogue account for the NPS gathered 600,000 followers one day after it launched, and was followed by the creation of other rogue accounts.
Using names that are similar to government agencies, like "AltFDA," "Rogue NASA," and "NatlParksUnderground," and hashtags like #resist #NotAlternativeFacts, and #LockHimUp, these accounts call themselves parody accounts, and only post political tweets.
Under the parody rules of Twitter's help center, accounts cannot use the same account name as a verified account, and bios need to state that the account is not real. Accounts also must not violate trademark or impersonation rules.
You can share this story on social media: