Captain America, oh yeah! Councilman holds superhero shield for swearing-in ceremony (VIDEO)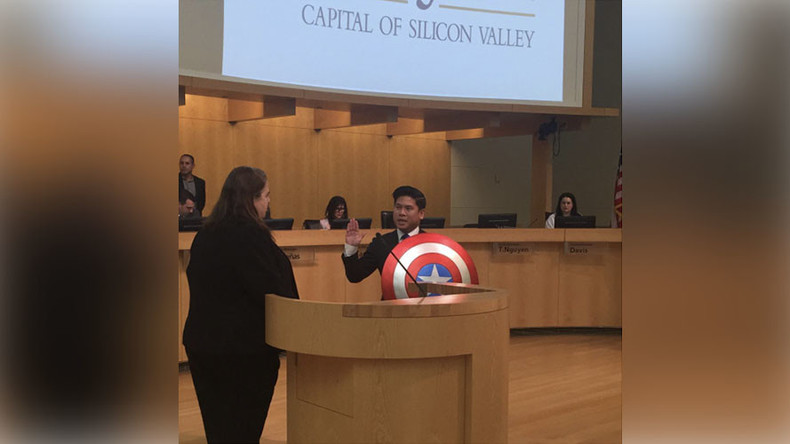 A city councilman who held the shield of his hero Captain America during his swearing-in ceremony in San Jose, California said the statement was not in opposition to President Donald Trump, but because the comic book hero is "a symbol of what's positive."
Republican Lan Diep had his unorthodox swearing-in on Tuesday night, prompting cheers from those in attendance when he began the oath with the words, "I do solemnly swear" while holding Captain America's patriotic shield, reported KNTV.
"I think it's a symbol of what's positive in this darkened political landscape," Diep told reporters after the hearing, saying the Marvel superhero "embodies the ideas of America."
Diep said holding the shield was not a stance against Trump. He added: "Trump is not a real Republican, and some might say that about me."
Diep, the son of Vietnamese refugees, said he would not pass judgement on Trump until he sees whether the new president fulfills his promise to ban Muslims from the US and to build a wall on the border with Mexico.
You can share this story on social media: