Texas governor threatens Austin sheriff for 'sanctuary city' policies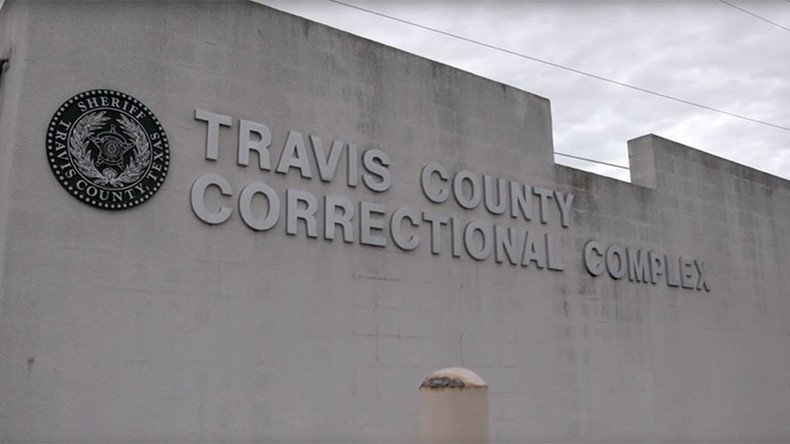 In response to an Austin sheriff implementing a 'sanctuary city' policy, Texas Governor Greg Abbott (R) threatened to withhold funding to the county unless the policies are reversed by February.
Shortly after being elected as Travis County Sheriff, Sally Hernandez kept her campaign promise to scale back aid to federal immigration agents, in the form of detaining suspects who may be in the country illegally.
In the past, the Travis County Sheriff Department took "detainer requests" from Immigration and Customs Enforcement (ICE). These detainer requests asked police to keep possible illegal inmates in detention so their legal status could be investigated.
Effective February first, the Travis County Sheriff department would overturn this policy.
Under the new policy, the Travis County Sheriff Department would only comply with voluntary detainer requests from ICE under court order, or if the inmate was charged with either murder, aggravated sexual assault, or human trafficking. Inmates would not be held for ICE to verify their legal status.
In a two-page memo, Hernandez states that her job is to protect the residents of Travis County "regardless of their immigration status."
In response, Gov. Abbott sent an official letter, calling her policies "misguided," "shortsighted," and "dangerous," saying that under her policy, dangerous inmates "will be turned loose into Travis County without permitting ICE the opportunity to collect them."
Abbott told Hernandez that if she does not reverse her policy before it is enacted, her country would be disqualified from receiving grant money from the Criminal Justice Division (CJD).
"Unless you reverse your policy prior to its effective date, your unilateral decision will cost the people of Travis County money that was meant to be used to protect them," Abbott wrote in the letter.
At this time, the only funding Gov. Abbott can stop comes from the CJD, which is controlled by his office. Travis County received about $1.8 million of that grant money last year, only amounting to about one percent of the total sheriff department's budget, according to the county's budget.
In the past, Governor Abbott threatened to defund other "sanctuary cities" in Texas, but never followed through in withholding any funds.
Hernandez did not respond to the letter. Instead, she posted a YouTube video explaining her reasons for her controversial policy, saying that previous policies tied up her deputies and sowed distrust between officers and residents.
"It's important to note that the voluntary detainer requests from ICE are just that, voluntary," Hernandez says in the video. "The sheriff's office was never intended to, nor is it capable of acting as an immigration detention office."
I stand with Sheriff Sally Hernandez of Travis County, because I believe in small government. Back off, governor Abbott.

— David (@WalterRothbard) January 23, 2017
On the campaign trail, US President Donald Trump also vowed to stop all federal funding to sanctuary cities.
"We will cancel all federal funding to sanctuary cities. Believe me. All of it," Trump said in a campaign speech. "We will stop illegal immigration."
You can share this story on social media: