Dirty underbelly: Shkreli fires off drug industry list of failures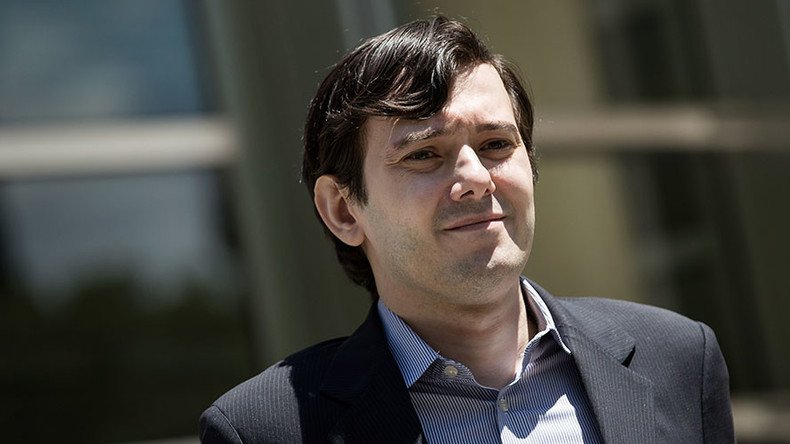 Martin Shkreli, aka Pharma Bro, showed the industry he's not a guy to mess with after a pharma trade company launched an ad campaign taking a pot shot at him. Shkreli fired back with a website listing drug companies' scandals.
"I'm pretty p***** off," opens Shkreli on his YouTube post introducing this tell-all website, pharmaskeletons.com. "This lobby group, PhRMA, thinks it's a good idea to come after me for the industry's problems. So I made a website called Pharmaskeletons.com, and you can see the industry has quite a history of problems."
Shkreli said he went through each member of the PhRMA lobbying group and made a website about some of the scandals that have plagued the companies in the past. He mentioned 26 specific drug companies and has harsh words for 25 of them.
"Because to call these companies model corporate citizens would be an error," said Shkreli.
Shkreli's website has an alphabetical list of drug companies, with notes and links to stories of some of the drugs that caused scandals for the company, whether for drug prices hikes, or burying side-effects of drugs, or extreme measures over drug recalls.
"Merck. I have a special place in heart to take a s*** on Merck. This is a company that has as their CEO a lawyer who prior to Merck worked at McDonald's," stated Shkreli.
"Merck had a drug called Vioxx. They allegedly hid the data that showed drug caused cardiovascular problems. Vioxx is a pain drug. It was pulled from the market. It almost took Merck down. The CEO, I mentioned, saved the company by settling these lawsuits. The fact of the matter is there is a dirty underbelly at Merck that was about selling Vioxx not about caring patients."
Shkreli gained notoriety when he hiked the price of a drug essential to many HIV patients by 5,000 percent.
What rankled with Shkreli was PhRMA's new multi-million dollar ad campaign, launched on Monday, which aims to distance itself from Shrekli.
"Much of the public discussion has been myopically focused on drug prices and not on the value the products bring to patient care, the health care system, the economy as a whole. Much of the public discussion has been focused on some guy in a hoodie," PhRMA CEO Stephen Ubl told CNBC, a reference to Shkreli's trademark attire.
Ubl said the new campaign would show the world the drug industry is about hard work and scientific discovery, not price gouging.
"We want to close that gap. Less hoodie, more lab coats," Ubl added.
Shkreli fired back at the end of his post on the website.
"Look in the mirror. This website took me half an hour to make, just 'membering a few moments from the past. Pharma is a wonderful industry that does great things, but trying to throw me under the bus is foolish. Let me remind you 90% of your members' CEOs could not hold a candle to me in scientific knowledge, achievements or wealth and entrepreneurial achievements," he wrote.
You can share this story on social media: