1st US drone strikes on Trump's watch hit Al-Qaeda in Yemen & ISIS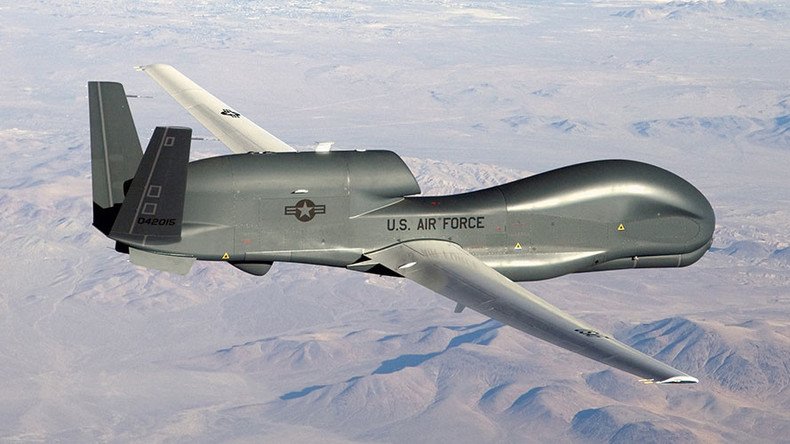 US drones have killed five Al-Qaeda operatives in central Yemen, the first such operation after Donald Trump was inaugurated as president. The US-led coalition against Islamic State continued bombing in Syria and Iraq as well.
The "targeted drone strikes" took place in the town of Bayda, in the eponymous governorate in south-central Yemen, according to US Navy Captain Jeff Davis, spokesman for the Pentagon.
"AQAP remains a significant threat to the region and the United States," Davis said, referring to the Al-Qaeda in the Arabian Peninsula, the terrorist group's branch operating in Yemen.
The US-led coalition against Islamic State (IS, formerly ISIS/ISIL) in Iraq and Syria continued combat operations as well, according to Operation Inherent Resolve (OIR). Drones, fighters and bombers attacked tactical IS targets in and around Mosul in Iraq in six airstrikes.
In Syria, there were 25 airstrikes against tactical IS targets in Al-Bab and Raqqa, and hit two oil wells near Deir ez-Zor, OIR said. The government-held enclave in eastern Syria came under a strong IS attack last week, with terrorists cutting off the city from the airport. Strategic bombers from the Russian Air Force provided air support to Syrian government troops in attempts to re-establish the lifeline.
In his inauguration speech on Friday, Trump vowed to "eradicate [radical Islamic terrorism] from the face of the Earth."
While the Yemen strikes took place on Trump's watch, they did not require his prior knowledge or approval. Under the policy established by the Obama administration, the authority for ordering the drone strikes rests with the head of US Central Command, currently US Army General Joseph Votel.
READ MORE: Obama's achievement: Whitewashing permanent warfare with eloquence

The US has conducted drone operations against Al-Qaeda in Yemen since 2002. Those, and continued US operations in Syria and Iraq, have been justified by the Obama administration under the 2001 congressional authorization to use military force against terrorists behind the 9/11 attacks in New York and Washington.
You can share this story on social media: