No more 'salty meth pipes': Wisconsin police troll drug users with free testing offer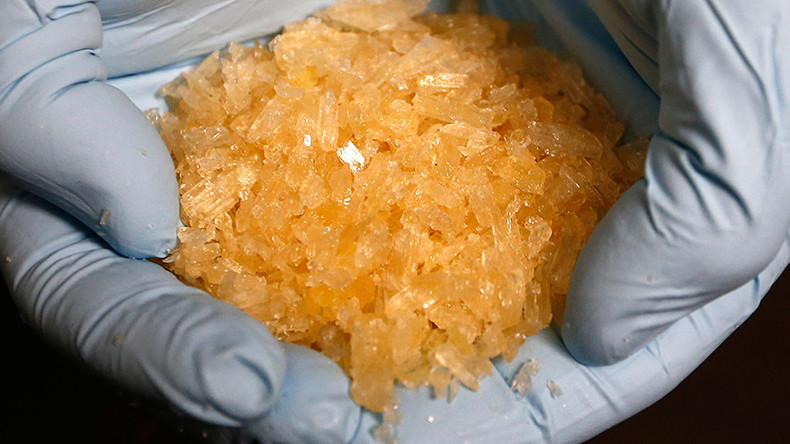 Wisconsin police have reached out to meth users on Facebook, encouraging them to get their meth tested at the police station to be sure they haven't been duped into buying rock salt.
The tongue-in-cheek offer was posted on the Sparta Police Department's Facebook page after "an investigation" led to the discovery of fake meth among batches of the drug sold to unsuspecting users.
"We understand how frustrating it is buying something and finding out it's not what you thought you purchased...like ordering a large T-shirt that turns out to be a size schmedium," police wrote.
The police department implored anyone with concerns that their meth may in fact be mere rock salt to come to the station for testing. They also extended this service to meth pipes, needles, and other drug paraphernalia.
"We can only imagine how horrible a salty meth pipe is," the post read, while urging drug users to call in without delay.
Methamphetamine use in Wisconsin tripled between 2011 and 2015, according to a state-wide study published earlier this month by the FBI and Wisconsin Department of Justice.
The 2016 Wisconsin Methamphetamine Study examined use of the illicit drug over a year and a half and, based on analysis of meth-related arrests, concluded that usage had increased by up to 300 percent over four years.
The police 'free testing' post got more than 7,000 shares as social media users wondered how many people would actually show up with their bag of meth in hand for free testing.
It appears Sparta Police Department has a pretty sarcastic individual manning its Facebook page, judging by previous comments regarding traffic laws.
You can share this story on social media: