Mexican protesters disrupt US border movement for hours over gas price hike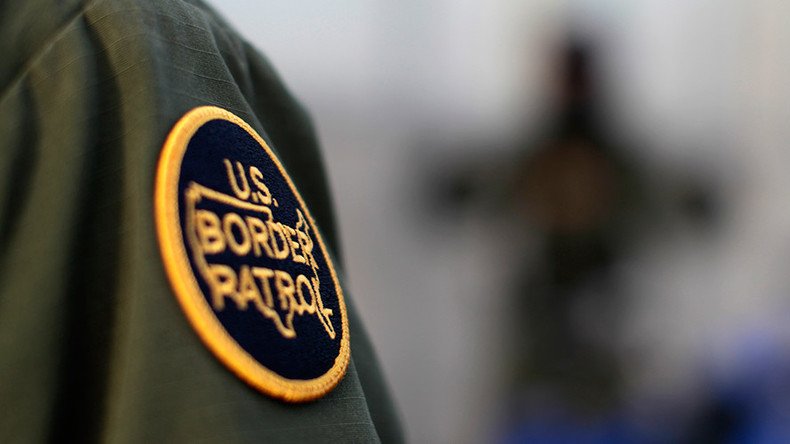 Cross-border movement was severely disrupted at several US-Mexico checkpoints, as Mexicans protested a gas price hike. At one location movement was redirected, while at another, American cars entered Mexico unsearched for hours.
Mexican protesters took control of one of the busiest US border crossings at Otay Mesa, California, in opposition to President Enrique Pena Nieto's decision to increase gas prices.
Over on the Mexican side, things became chaotic on Sunday, as customs officials had reportedly fled the crossing within minutes of the trouble starting. According to witness reports, one soldier was visible two hours later, but no serious Mexican effort to stem the flow of cars had been apparent.
Otay Mesa is one of several border crossings where operations were severely disrupted on Sunday. The AP reported protesters just waving Americans through into their country, as the cars honked in support of the demonstration against the pricing policies of the Mexican leader.
President Pena Nieto introduced a measure on New Year's Day to increase gas prices by 20 percent. The demonstrations are in their third week now.
"We're exercising our right to free speech," Brenda Cortez, a 22-year-old college student from Tijuana, told the news agency. "It's to make sure we are noticed."
There were 50 demonstrators at the crossing Sunday, which links California's San Diego with Tijuana.
Over at the busiest border crossing along the 2,000-mile border – San Ysidro – Mexico-bound traffic was completely halted for hours. The same situation was seen in Nogales, Arizona. US customs and California highway patrol officers also shut down the southbound Interstate 5 in order to block access to San Ysidro and divert motorists to the east, toward Otay Mesa.
A statement from the US Customs and Border Protection redirected Mexico-bound motorists, while US-bound traffic carried on as usual.
The demonstrations at the borders have been on for weeks and, perhaps remarkably, have nothing to do with Donald Trump becoming the 45th US president.
Earlier in January, the Nogales border crossing from the Mexican state of Sonora became the scene of a three-hour fight between Mexican police and protesters.
As of this Monday, the AP reports there is still a high number of American cars entering Mexico unabated and without inspection. In theory, illegal drugs, money and weapons could have been crossing over without anything to stop the flow.
President Trump is due to meet the Mexican leader on January 31 to renegotiate the North American Free Trade Agreement (NAFTA). Trump, who assumed office on Friday, was very optimistic about the meeting.
"The president has been really very amazing and I think we are going to have a very good result for Mexico, for the United States, for everybody involved. It's very important," the US president said Sunday.
The agreement, introduced in 1994, has been dubbed by Trump as "the single worst trade deal ever approved." NAFTA and other trade agreements, the White House says, resulted in factories being forced to shut down and "good-paying jobs" going overseas, while Americans were left with "a mounting trade deficit and a devastated manufacturing base."
You can share this story on social media: