Hacked NYT tweet claims Russia will attack US with missiles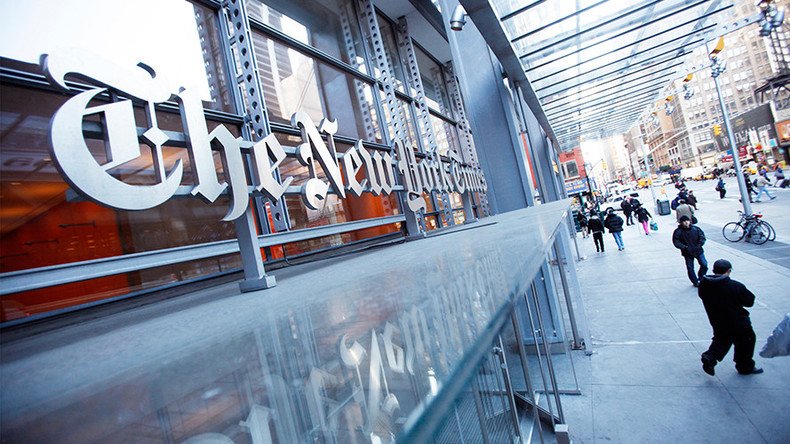 After apparently being hacked, a Twitter account belonging to the New York Times reported that Russia intended to launch a missile attack against the US. The newspaper is investigating the situation.
The gaffe affected the NYT's video account, @nytvideo, which tweeted out the hoax on Sunday at around 9:40am ET, citing a "leaked statement" from Russian President Vladimir Putin.
Though the alarming tweet was quickly deleted, others followed that were claimed by the hacker group OurMine, which has previously taken responsibility for hijacking a number of high-profile accounts on social media.
OurMine said it had "re-hacked" the account in order to stem the spread of misinformation after noticing that it had been broken into by a third party. Their messages were eventually deleted too.
The newspaper later confirmed that it had deleted a number of tweets published by @nytvideo "without authorization," saying it was investigating the situation without elaborating.
Meanwhile, Dan Glazebrook, a freelance political writer, told RT that the NYT tweet could actually be just another part of the overall propaganda campaign against Russia aimed at presenting it as a hostile nation.
"People do not remember exactly what they heard, but it reinforces the existing impression they get [about Russia] from the media every day," Glazebrook told RT, adding that the western media produce many "fake news [stories] directed against Russia."
"Many western journalists point out that 'anything goes when it comes to Russia,' as long as it fits the overall picture of Russian aggression," he said.
You can share this story on social media: