Shooting wounds 1 during protests at University of Washington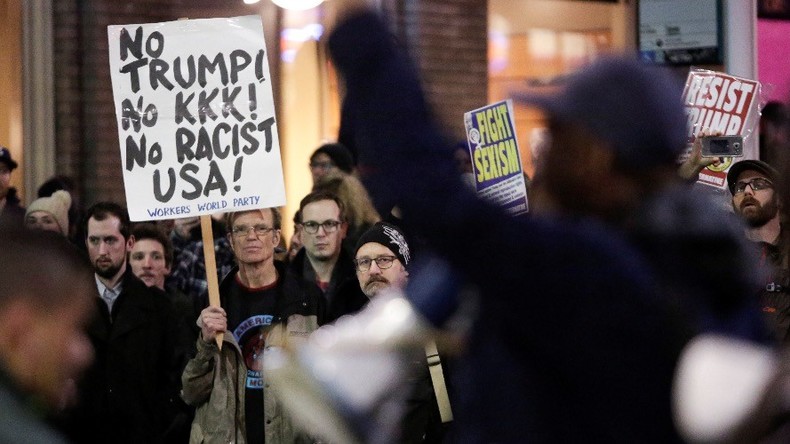 A shooting marked protests that turned violent at the University of Washington in Seattle on Friday. The local fire department has confirmed one adult male with a "possible life threatening injury" was taken to a hospital.
"A person with a suspected gunshot wound in the abdomen was removed from the crowd in the protest in Red Square and taken to Harborview MC," the University of Washington said in a statement.
The shooting occurred during a protest of Milo Yiannopoulos, a provocative conservative speaker, invited to speak at the campus, according to local Fox affiliate Q13.
Alex Franke, a University of Washington student and volunteer medic, told the Seattle Times that he was among the first to treat the victim.
"He was just lying there," Franke said. "There was so much blood, it was hard to tell."
The victim, a 32-year-old man, is now undergoing surgery at Seattle's Harborview Medical Center, police said, as cited by the Seattle Times.
The victim is being transported to Harborview Medical Center, KIRO reported.
The local media channel reported that masked protesters tried to block access to the Yiannopoulos event, which spurred fights between them and attendees. Seattle police said protesters outside the event were "throwing briks, other items at officers," according to a tweet.
Also on Friday, across the US and worldwide, demonstrations were held to protest the inauguration of President Donald Trump. Some of those were marked with violence.
You can share this story on social media: