Trump supporters blocked at checkpoints amid inauguration day clashes (VIDEO)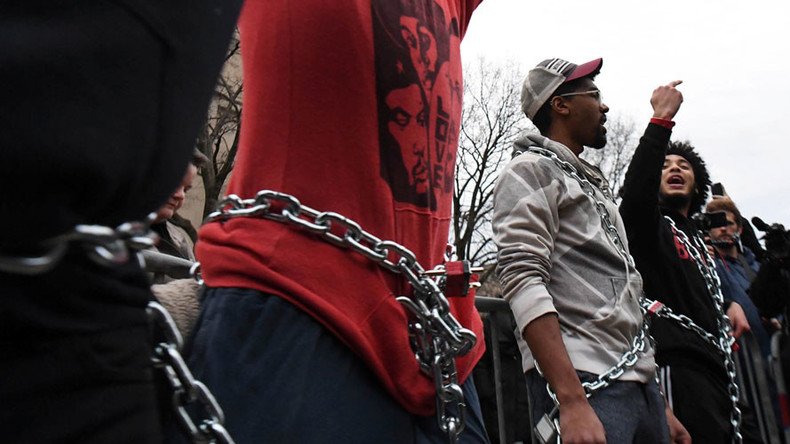 Trump supporters en route to the inauguration of Donald Trump were blocked from passing through a checkpoint barricaded by Black Lives Matters and #DisruptJ20 protesters. Clashes have been reported between protesters and supporters of the president-elect.
"This checkpoint is closed," #DisruptJ20 and Black Lives Matter protesters chanted at a checkpoint being used by authorities to carry out security checks on those attending the event, reported RT's Alexander Rubinstein.
A human barricade kept Trump supporters from passing through the checkpoint. One man managed to pass through but when his wife failed to follow suit, he was blocked from returning to her.
Confrontations were reported between the two sides, including a fight between a member of Bikers for Trump and an anti-Trump supporter.
Pepper spray has reportedly been used on an LGBTQ blockade of one of the routes to today's inauguration, with at least one other checkpoint closed due to protests.
At 10 a.m
Last night, clashes were reported at the "Deploraball" in Washington, where anti-Trump supporters gathered to protest a celebration being attended by supporters of the president-elect.
READ MORE: Trump supporter punched in the head at 'Deploraball' (VIDEO)
You can share this story on social media: