The Trumpening: RT America's special coverage of Inauguration 2017 (WATCH LIVE)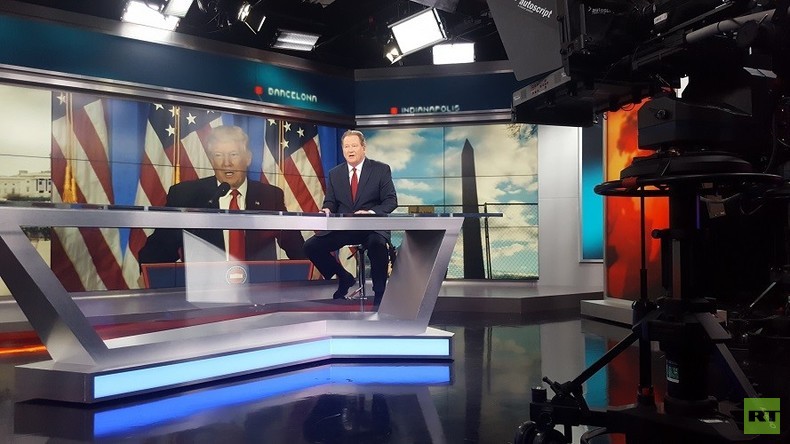 Just as RT America approached its election coverage from a different angle, the channel will also provide a new look at the inauguration of President-elect Donald Trump.
Starting at 10am ET on Friday, RT America will provide live coverage of the swearing-in ceremony, anchored by "News with Ed" host Ed Schultz with veteran TV host Larry King and RT America's Anya Parampil.
He will be joined by "Boom Bust" host Lindsay France, "Watching the Hawks" host Tabetha Wallace, and correspondents Simone Del Rosario and Manuel Rapalo live from the events in Washington, DC. RT's Caleb Maupin will report live from Trump Tower in New York City.
RT America will provide historical context, and take a deeper look at Trump's relationships with the media, Russia, millennials, and soon-to-be First Lady Melania Trump.
How has the election of the 45th president affected the global markets and the economy? What are the international reactions to the inauguration? RT America will offer answers to those and other questions as the day goes on.
Viewers will be able to see the pre-ceremony traditions, the pomp and circumstance of the inauguration, and the parade from Congress to the White House during the special coverage.
RT America's coverage of the inauguration will run from at 10am to 4pm on Friday, January 20.
You can share this story on social media: