Girl Scouts blasted on social media for agreeing to march at Trump's Inauguration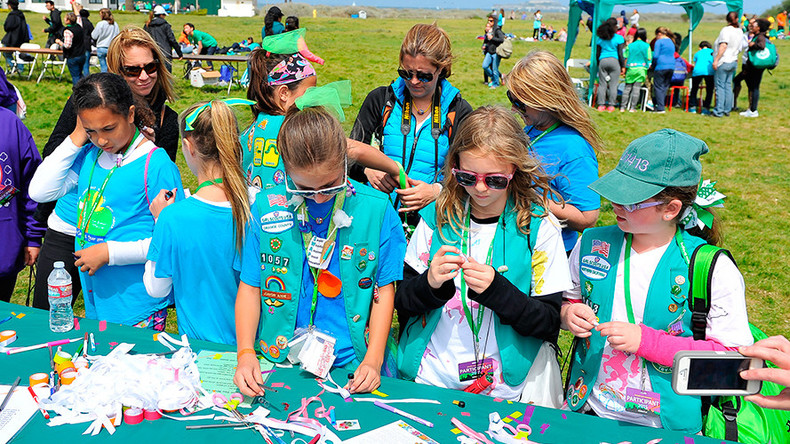 The Girl Scouts of America faced an avalanche of criticism on social media for its decision to march at Donald Trump's Inauguration. The organization usually takes part in the parade, but Trump's stunning election win prompted calls for a boycott.
The Girl Scouts were listed along the Boy Scouts of America when the Presidential Inaugural Committee earlier this week, announced the participants and their order of appearance for the parade.
The announcement unleashed the Twitter storm.
"@girlscouts I'm the mother of a Girl Scout and I hope you reconsider you participation," tweeted Sarah Kendzior. "Trump does not honor your values…"
Kendzior has been a vocal critic of Trump since he won the election in November.
Another tweeter threatened to buy her Girl Scouts cookies elsewhere.
"Questions that need answering. @girlscouts," tweeted Awesomely Luvvie. "Now I'ma go buy generic Thin Mints. Cuz I'm petty."
After a steady stream of protests, the Girls Scouts responded with a statement on Wednesday saying the group has traditionally marched in the parade "reflecting on girl scouts' history of civic action," and 75 members had volunteered to be in the parade.
"As part of this unique experience, these girls will gain insight into the time-honored democratic tradition of a peaceful transition of power," stated the Girl Scout Blog.
"At Girl Scouts, our Movement is made up of individuals who hold political beliefs and convictions as varied as our nation itself. And because every girl has a home at Girl Scouts, every girl in our Movement is allowed her own ideas, opinions, beliefs and political ideology. Our fundamental value is empowering girls to be leaders in their own lives."
But that failed to quell the anger, with a former girl scout tweeting:

"Since 1917 is no reason to invite young girls to a sexual predator's fascist parade," tweeted Abby Fenbert.
The Girl Scouts retorted on Twitter they will also be marching in the Women's March on Saturday.
"Civic Engagement is in a Girl Scouts' DNA. Girl Scouts to attend #Inauguration and #WomensMarch," tweeted @girlscouts.
Several hundred thousand women are expected in DC on Saturday for the Women's March and rally.
You can share this story on social media: