'Systematically and illegally failing': Feds sue top student loan servicer, Navient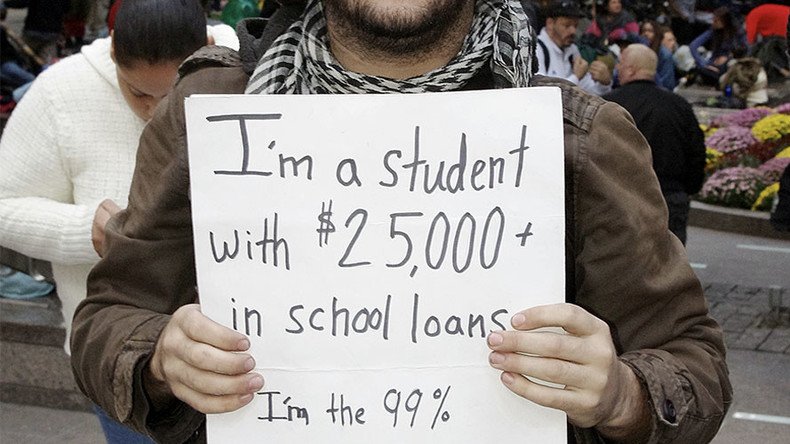 The Consumer Financial Protection Bureau is taking Navient, the nation's largest student loan servicer, to court for cheating borrowers by making them pay more for their loans than was necessary.
The Consumer Financial Protection Bureau (CFPB) filed a lawsuit Wednesday against Navient, formerly a part of Sallie Mae, for "systematically and illegally failing borrowers at every stage of repayment," according to a statement from the agency.
The CFPB claims Navient steered borrowers into payment options that made more money for Navient, and made borrowers pay more for their loans than was necessary.
Specifically, the CFPB claims that Navient purposefully incentivised their customer service representatives to push numerous borrowers into forbearance, without mentioning other payment plans that would be better for their income.
The CFPB website states between January 2010 to March 2015, Navient "added up to $4 billion in interest charges to the principal balances of borrowers who were enrolled in multiple, consecutive forbearances. The Bureau believes that a large portion of these charges could have been avoided had Navient followed the law."
Navient services 12 million student loan borrowers and over $300 billion in federal and private student loans. Student loan servicers manage a borrower's accounts and help them enroll in alternative repayment plans or request modifications based on their current income.
Since 2009, the vast majority of federal loan borrowers have had the right to change their loan payments based on their income. With income-driven repayment plans, borrowers who meet certain criteria could be eligible for monthly payments as low as zero dollars.
The lawsuit claims that Navient compensated their customer service personnel "based on average call time. As a result, engaging in lengthy and detailed conversations with borrowers about their particular financial situation and trying to determine the income-driven repayment plan that is most appropriate for each borrower would have been financially detrimental for those employees."
And heaven forbid you call @Navient to get someone on the phone or send in docs...they'll get back to you in 30 BUSINESS days.

— AP (@LegInSpain) January 18, 2017
Pushing borrowers into forbearance is financially beneficial for student loan servicers, which doesn't need to have as many customer service employees talk to borrowers about their loan options. Navient also stands to gain more from the additional interest that loans in forbearance racks up over time.
On their website, Navient states that forbearance is appropriate for borrowers who "have a problem making on-time payments due to a temporary financial difficulty." The website adds that "forbearance is intended to help you out in times of temporary need."
In a statement issued Wednesday, Navient defended the claims in the lawsuit, which they say are "designed to get headlines rather than help for student borrowers."
Student loans currently make up the second largest consumer debt market in the US, with over 44.2 million federal and private student loan borrowers owing nearly $1.3 trillion.
You can share this story on social media: