Obama ends economic embargo on 'terrorism sponsor' Sudan, prolongs sanctions against Russia, Iran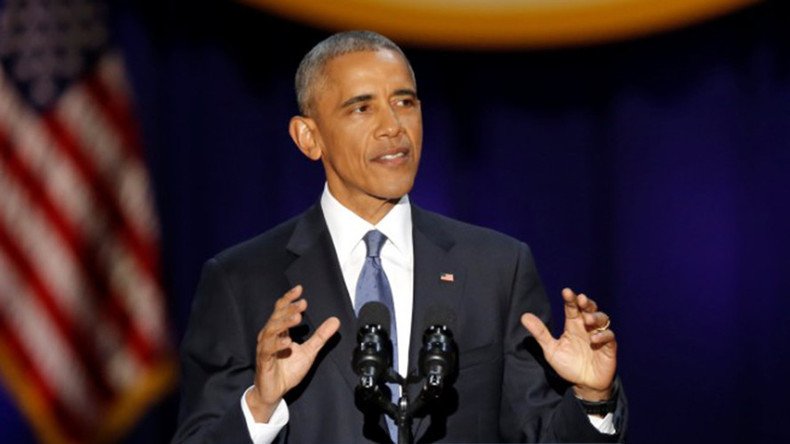 President Barack Obama has lifted trade and financial sanctions on Sudan despite its current status of a "state sponsor of terrorism" and the legacy of genocide in Darfur. However, he has extended sanctions against Russia, Iran, Cuba, Zimbabwe and Venezuela.
The controversial move on Sudan, which lifts some parts of a US trade embargo in place since Bill Clinton's administration, came in response to "Sudan's positive actions over the past 6 months," including "cooperation with the United States on addressing regional conflicts and the threat of terrorism," according to an executive order by Obama published by the White House.
However, some US sanctions against Sudan remain in place, including a ban on weapons sales and restrictions on US aid, as well as sanctions related to Darfur.
Sudan has been on the State Department's list of so-called "state sponsors of terrorism" since 1993. Sudan's president, Omar al-Bashir, has been charged in absentia by the International Criminal Court (ICC) as an indirect perpetrator of crimes against humanity, war crimes and genocide in the western region of Darfur.
According to 2008 UN estimates, some 300,000 people have been killed and 2.7 million more forced to flee since 2003, when the armed conflict began between rebels and the government of Sudan.
Although the order praised "a pledge to maintain a cessation of hostilities in conflict areas in Sudan, and steps toward the improvement of humanitarian access throughout Sudan," rights groups called the measure "inexplicable."
The Sudanese government "has bombed children and schools, starved civilians as a counterinsurgency strategy, gunned down scores of protesters in Khartoum, its capital, and tortured peaceful activists," Leslie Lefkow, deputy director of Human Rights Watch's Africa division, said in a statement.
"It's impossible to match Sudan's reality with the Obama administration's claims of 'sustained progress'," the HRW officer said. "Lifting most sanctions sends an appalling message to Sudan – and other repressive governments."
In the meantime, Obama has prolonged sanctions against a number of countries and individuals, including on Russia over the conflict in Ukraine. The restrictions against Russia, first imposed in March 2014, will now be extended beyond March 2017, Obama wrote in a letter to Speaker of the House of Representatives Paul Ryan and Vice President Joe Biden (as president of the Senate) on the "continuation of national emergency."
Obama accused the Russian government of what he called "the use of force in Ukraine," referring to Crimea's reunification with Russia as "annexation" and claiming this poses an "extraordinary" threat to the US security and foreign policy.
The measure looks designed to complicate US President-elect Donald Trump's relations with Moscow after Barack Obama leaves office on January 20. Earlier Friday, Trump said he would consider lifting the restrictions, depending on how helpful the Russians are in the fight against terrorism, as well as assisting with other goals that he feels are important to the US.
Iran's "certain actions and policies of the Government of Iran" have also been branded "contrary to the interests of the United States in the region" and an "unusual and extraordinary threat to the national security, foreign policy, and economy of the United States." Tehran and Moscow are currently supporting the Syrian government in its struggle against Islamic State (IS, formerly ISIS/ISIL).
Besides that, Obama also extended the regime of sanctions against Zimbabwe, Venezuela and Cuba. Notably, the reestablishment of relations between the US and Cuba – frozen for over 50 years – was championed by Obama, who said last year that the decades-long embargo on Havana was "outdated."
You can share this story on social media: