Lockheed CEO promises cheaper F-35 & 1,800 jobs after meeting with Trump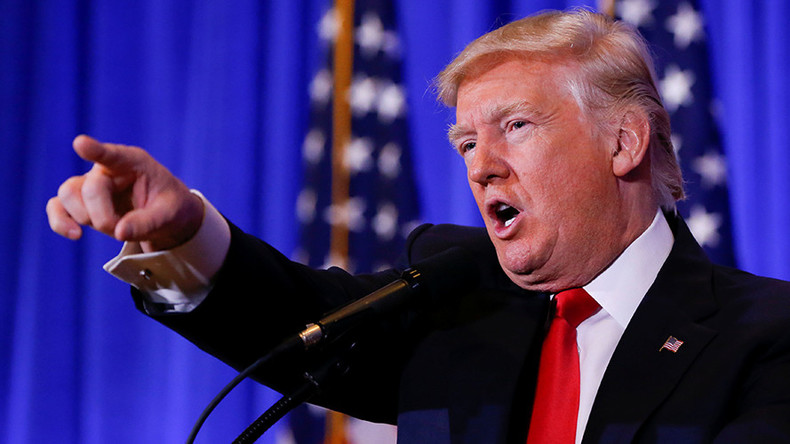 A deal for a lower-priced F-35 program could be near, as Lockheed Martin CEO Marillyn Hewson projected "thousands and thousands of jobs" and cheaper costs after meeting with President-elect Donald Trump.
"I certainly share his views that we need to get the best capability to our men and women in uniform, and we have to get it at the lowest possible price," Hewson told reporters in Trump Tower after the Friday meeting.
Lockheed wouldn't be the first major corporation to fold under the barrage of Trump's blistering tweets, but none of the others were sitting on a weapons program estimated to cost $1.5 trillion over its lifetime, either.
The F-35 program and cost is out of control. Billions of dollars can and will be saved on military (and other) purchases after January 20th.

— Donald J. Trump (@realDonaldTrump) December 12, 2016
Based on the tremendous cost and cost overruns of the Lockheed Martin F-35, I have asked Boeing to price-out a comparable F-18 Super Hornet!

— Donald J. Trump (@realDonaldTrump) December 22, 2016
Trump tweeted twice about the F-35 in December. First he called the cost "out of control," and then 10 days later announced that he challenged Boeing to offer a "comparable F-18 Super Hornet." Trump has seemingly discarded that latter idea, after many critics pointed out there was no way an F-18 could replace the F-35's stealth capabilities.
Lockheed also plans to add 1,800 jobs at its plant in Fort Worth, Texas, where the F-35s are built, Hewson said Friday, Reuters reported. Those would in turn lead to "thousands and thousands of jobs" being added in 45 states to fill out the company's supply chain, the CEO said.
While this development may please the president-elect, the whole program is still over budget and way behind schedule.
In a December 19 letter to Senator John McCain (R-Arizona), Under Secretary of Defense for Acquisition, Technology and Logistics Frank Kendall wrote that development of the F-35's software was being delayed seven months, resulting in a cost of "at least $500 million more than previously budgeted."
You can share this story on social media: