Private capital-dominated US health care system is about to get worse – Chomsky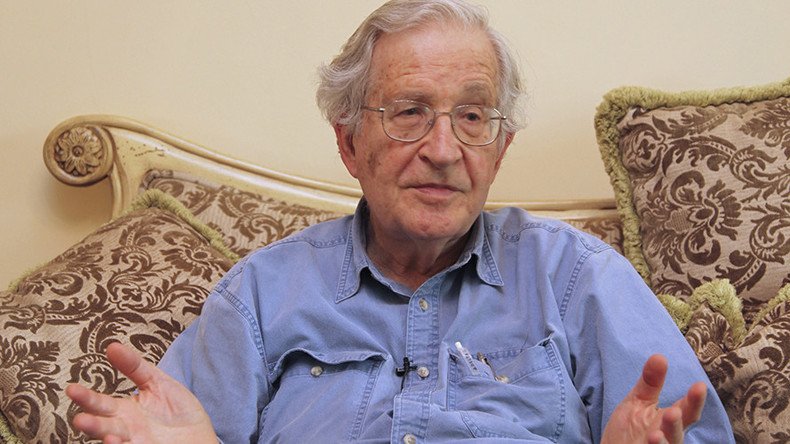 As Donald Trump and congressional Republicans prepare to dismantle the Affordable Care Act, possibly without a replacement program, Americans, especially the poor, can expect health care in the US to remain "an international scandal," Noam Chomsky says.
Access to health care is a leading example of the gap that exists in America between public opinion and establishment power, philosopher and social critic Chomsky told Truthout in a new interview centered around efforts among the political class in the US to end the Affordable Care Act (ACA), the signature policy of President Barack Obama's outgoing administration.
"The US health care system has long been an international scandal, with about twice the per capita expenses of other wealthy (Organization for Economic Cooperation and Development, or OECD) countries and relatively poor outcomes," Chomsky said. "The ACA did, however, bring improvements, including insurance for tens of millions of people who lacked it, banning of refusal of insurance for people with prior disabilities, and other gains."
On Thursday, just more than a week before Donald Trump's presidential inauguration, the US Senate took the first step to repeal the ACA, even as there is no clear plan to replace the law.
"It's conceivable that [congressional Republicans] might patch together some kind of plan, or that the ultra-right and quite passionate 'Freedom Caucus' may insist on instant repeal without a plan, damn the consequence for the budget, or, of course, for people," Chomsky said.
Medicaid, the federal and state health care program designed to offer health care to low-income Americans, will almost certainly suffer as a result of the repeal efforts, he said, as Republicans have long viewed the program with contempt.
"Medicaid only helps poor people who 'don't matter' and don't vote Republican anyway," Chomsky said of Republicans' logic, adding that repeal of the ACA will give "Republican-run state opportunities to gut it."
America's profit-driven health care system is a departure from structures in most other OECD nations "and even less privileged societies," Chomsky said, due in no small part to a long history of genocide, enslavement and militarism, as well as a weakened labor movement under near-constant attack.
"As a result, US society is, to an unusual extent, business-run, with a highly class-conscious business community … set on containing or demolishing the 'political power of the masses,'" he said.
Health care costs in the US are "about twice the OECD average" and feature comparatively poor outcomes, Chomsky said, identifying a high infant mortality rate as an example.
"To an unusual extent, the US health care system is privatized and unregulated," he said. "Insurance companies are in the business of making money, not providing health care, and when they undertake the latter, it is likely not to be in the best interests of patients or to be efficient."
Despite public opinion surveys that have shown much support in the US for universal health care, why aren't Americans demanding better policy? Chomsky cited "a profound democratic deficit in an atomized society, lacking the kind of popular associations and organizations that enable the public to participate in a meaningful way in determining the course of political, social and economic affairs."
An increasingly embattled labor movement and a lack of political parties not captured by elite forces keep the current status quo in place, he said.
"What remains is a depoliticized society in which a majority of voters (barely half the population even in the super-hyped presidential elections, much less in others) are literally disenfranchised, in that their representatives disregard their preferences while effective decision-making lies largely in the hands of tiny concentrations of wealth and corporate power, as study after study reveals."
Power, Chomsky said, can be attained by the masses "if they organize and act to gain and exercise it. That holds for health care and for much else."
You can share this story on social media: