Giuliani to advise Trump on cyber security as 'trusted friend'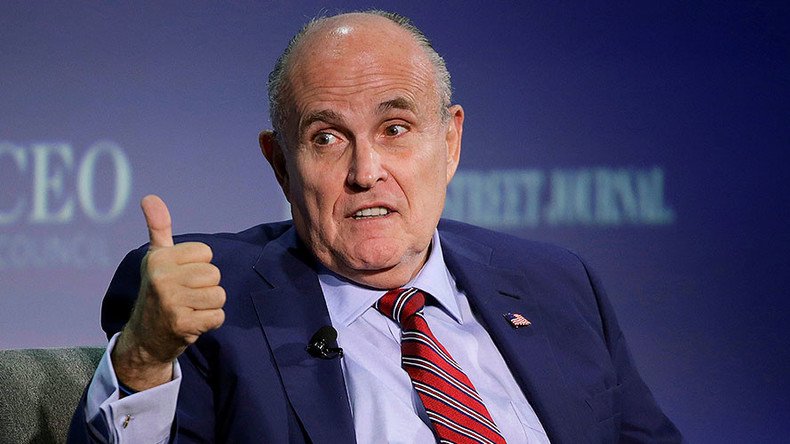 Former New York Mayor Rudy Giuliani will advise President-elect Donald Trump on private sector cyber security, the transition team has announced.
The transition team said in the announcement, that it has been "contemplated," that Trump would occasionally meet with executives from companies "which have faced or are facing challenges similar to those facing the government and public entities today, such as hacking, intrusions, disruptions, manipulations, theft of data and identities, and securing information technology infrastructure."
Giuliani supported Donald Trump in the 2016 US presidential election, and delivered a prime time speech during the first night of the Republican National Convention.
During the campaign, Giuliani defended Trump against allegations of racism, sexual assault, and failure to pay federal income taxes for as long as two decades.
As Trump began to announce his cabinet choices, Giuliani was mentioned as the likely pick for Secretary of State, but on December 9, Trump announced that Giuliani had removed his name from consideration for any Cabinet post.
The 72-year-old has a legacy as an aggressive prosecutor from when he served as US Attorney for the Southern District of New York during the 1980s and prosecuted pivotal cases against the American mafia and corrupt corporate financiers.
Among the high profile cases were the convictions of Wall Street figures Ivan Boesky and Michael Milken. Giuliani amassed a record of over 4,000 convictions and 25 reversals. In the Mafia Commission Trial from 1985 to 1986, he indicted eleven organized crime figures under RICO. Eight defendants were found guilty on all counts and sentenced to serve hundreds years of prison time.
When he became Mayor of New York City in 1994, he hired a new police commissioner, William Bratton, who adopted the broken windows theory of urban decay. During his administration, the city's quality of life campaign began, which was largely credited to Giuliani.
Bratton's 'Broken Windows' strategy involved cracking down on those committing minor offenses such as graffiti, turnstile jumping, cannabis possession, and panhandling.
Crime rates dropped during Giuliani's administration, but he was accused of civil rights abuses and other police misconduct. Police shootings of unarmed suspects and scandals surrounding the torture of Abner Louima and the killings of Amadou Diallo and Patrick Dorismond, were among the more contentious incidents.
The Giuliani administration advocated the privatization of failing public schools and school choice through a voucher system. He also supported protection for illegal immigrants and prevented city employees from contacting the Immigration and Naturalization Service about immigration violations. Gay and lesbian New Yorkers received domestic partnership rights under his administration.
You can share this story on social media: