Ain't that a p*sser? #GoldenShowers trends after unverified report of Trump sexcapades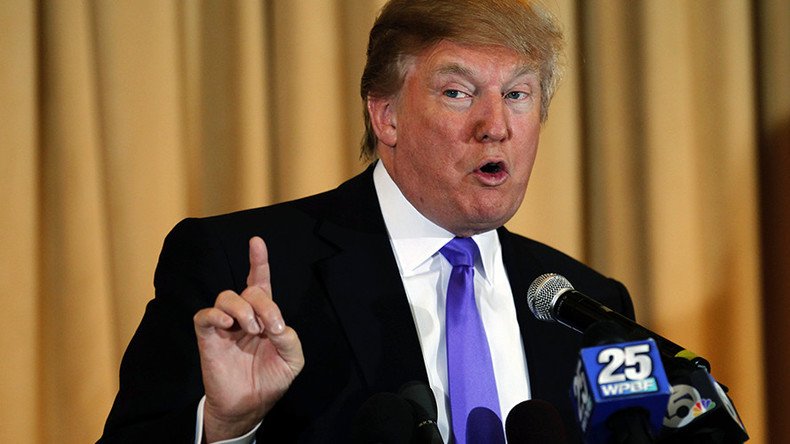 After unverified reports surfaced that President-elect Donald Trump once had Russian prostitutes urinate on each other in a bed the Obamas previously shared, the #GoldenShowers hashtag shot up the trending charts on Twitter.
On Tuesday, CNN published an article stating that US intelligence officials presented a two-page synopsis of classified documents, which included claims that Russian operatives have compromising personal and financial information about Trump, to the president elect and President Barack Obama. The information was included as an annex to the classified version of the report prepared by the Office of the Director of National Intelligence on Russian influence on the 2016 presidential election, CNN reported.
Later in the day, Buzzfeed News published the entire set of memos, which were purportedly "prepared for political opponents of Trump by a person who is understood to be a former British intelligence agent." The dossier had been circulating among elected officials, journalists and the intelligence community for weeks, according to Buzzfeed's Ken Bensinger.
Included in the report was the accusation that Trump has "personal obsessions and sexual perversion," including for graphic sex acts.
While staying at the Moscow Ritz Carlton, Trump reportedly requested the presidential suite, where he knew Obama and First Lady Michelle Obama had previously stayed during an official trip to Russia. His conduct there included "defiling the bed where they had slept by employing a number of prostitutes to perform a 'golden showers' (urination) show in front of him," the documents said.
Although news outlets tried to play it straight, reporters tried to one-up each other for the best urine-related jokes. And they weren't the only ones. Social media was flush with with references to golden showers; what started with a trickle soon turned into a full-blown outpouring of references on Twitter streams.
#PEEOTUS, a play on the abbreviation for president-elect of the United States, quickly began trending as well.
Many on social media criticized CNN and Buzzfeed for reporting unverified reports.
Trump's camp, through lawyer Michael Cohen, "emphatically" denied the claims in the dossier, Mic reported. Indeed, Buzzfeed News described the allegations it contained as "unverified," adding that "the report contains errors."
Regardless of its veracity, the outlet published the whole document so that Americans could decide for themselves.
"Publishing this document was not an easy or simple call, and people of good will may disagree with our choice," Buzzfeed editor-in-chief Ben Smith wrote in an email to staff. "But publishing this dossier reflects how we see the job of reporters in 2017."
You can share this story on social media: