'Clinton email investigation not going away' – House Oversight chair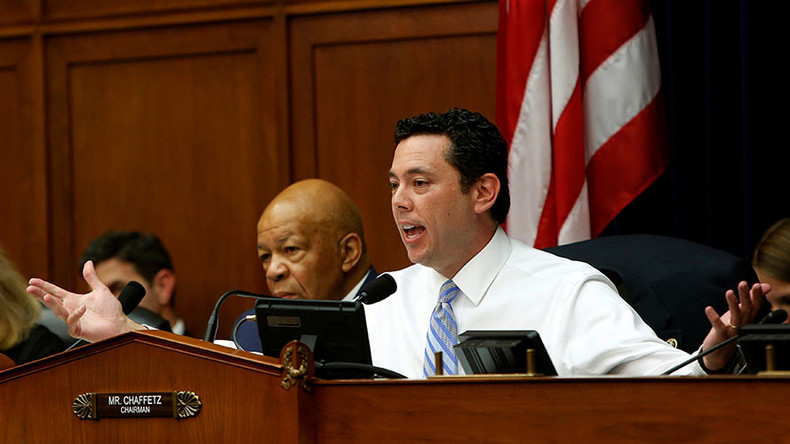 Hillary Clinton's problems aren't going away, according to House Oversight Chair Jason Chaffetz, who has vowed to continue the investigation into her use of a private email server.
The Republican congressman told CNN: "Just because there was a political election doesn't mean it goes away."
Chaffetz described Clinton's use of a private email server during her time as secretary of state as "thelargest breach of security in the history of the State Department."
"It cannot, and should not be repeated ever again," said Chaffetz, whose committee possesses subpoena power. After reopening the investigation weeks before the presidential election in November, FBI Director James Comey told Congress that they had failed to unearth any new information that would warrant bringing charges against Clinton.
READ MORE: FBI director: No charges after new review of Hillary Clinton emails
President-elect Donald Trump continuously attacked Clinton over her use of a private email server during her time as secretary of state, claiming he would prosecute her if elected. Following his election success, the president-elect changed his attitude toward Clinton, claiming she had already "suffered greatly."
Chaffetz said his committee would be open to investigating issues arising from Trump's administration too, claiming his job "is not to be a cheerleader for the president."
When questioned about possible conflicts of interest arising from Trump's businesses, Chaffetz admitted that the laws regarding conflicts and the president "should be tightened up," but declined to comment on specific cases.
Along with the Clinton investigation, the committee will continue other outstanding investigations, including the ATF gunwalking scandal where guns were allowed to be sold to straw buyers to track them.
READ MORE: Department of Justice guilty of supplying drug cartels with guns
An investigation into Mylan, the manufacturers of EpiPen whose price increased dramatically will also continue, according to Chaffetz, who said the company "fed us a bunch of bull."
You can share this story on social media: