Robert Kennedy Jr, prominent vaccine sceptic, to head Trump commission on vaccine safety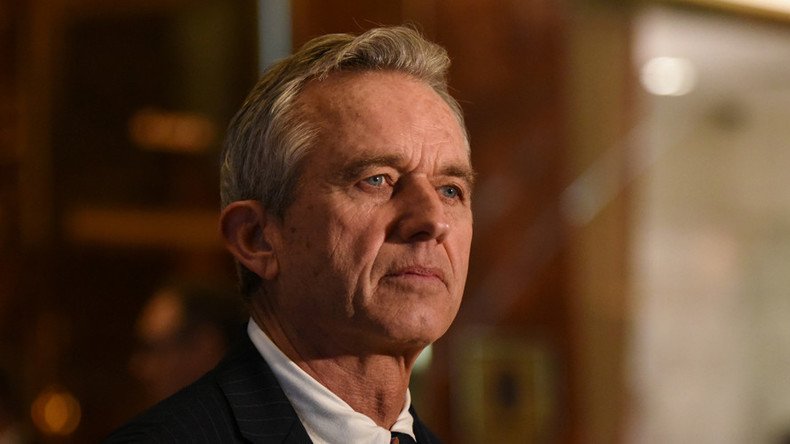 President-elect Donald Trump has asked Robert Kennedy Jr., a Democrat and nephew of President John F Kennedy, to chair a presidential commission on vaccine safety. Kennedy, an environmental activist and vaccine critic, accepted.
Trump met with Kennedy on Tuesday in New York. Both have questioned whether vaccines cause autism, a claim consistently debunked by medical professionals across the board.
Trump transition spokesman Sean Spicer said that the president-elect and Kennedy discussed "issues pertaining to vaccines and immunizations."
Trump has repeatedly shared his belief that there is a link between vaccines and autism.
"I am totally in favor of vaccines," Mr. Trump said in a 2015 GOP primary debate, according to CBS. "But I want smaller doses over a longer period of time. Same exact amount, but you take this little beautiful baby, and you pump – I mean, it looks just like it's meant for a horse, not for a child, and we've had so many instances, people that work for me. ... [in which] a child, a beautiful child went to have the vaccine, and came back and a week later had a tremendous fever, got very, very sick, now is autistic."

He's tweeted several times on the issue.
In March 2014 before he became a presidential candidate, Trump posted on Twitter: "Healthy young child goes to doctor, gets pumped with massive shot of many vaccines, doesn't feel good and changes - AUTISM. Many such cases!"
Kennedy, the son of former 1960s-era attorney general, US senator and Democratic presidential candidate Robert F. Kennedy, is an environmental activist and skeptic of vaccines.
Kennedy promoted a documentary film linking autism to the vaccine preservative thimerosal and criticizing public health officials who dispute that claim.
"They can put anything they want in that vaccine and they have no accountability for it," Kennedy said during a 2015 appearance in Sacramento commission on vaccine safety.
You can share this story on social media: