'Don't tip black people': Restaurant customer leaves racist note for waitress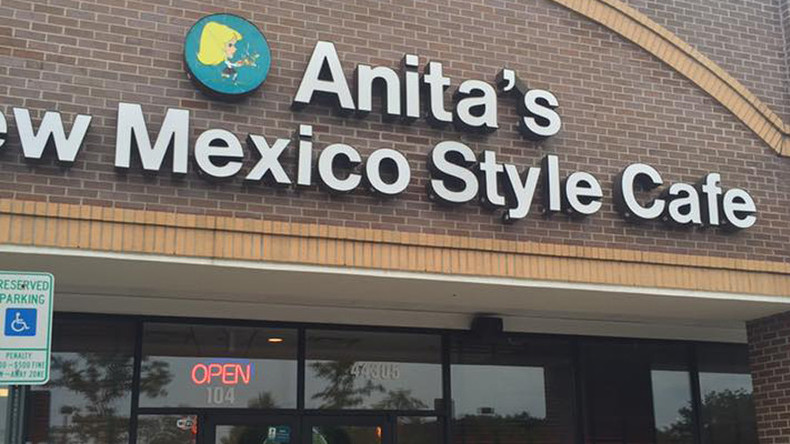 A restaurant in Ashburn, Virginia claimed that a customer left a member of staff a racist note instead of a tip during the waitress's shift.
Anita's, which is a New Mexican restaurant chain in northern Virginia, said a white couple who had breakfast at the eatery signed the bill and wrote "great service don't tip black people" for the waitress, known as "Kelly."
Restaurant owner Tom Tellez told Fox 5 that he was "appalled" by the incident. "It's so disheartening and my heart goes out to Kelly and her family and her friends," Tellez said before adding that it "never happened" in the 40 years he has been working in the restaurant business.
Dozens of well-wishers flocked to the restaurant after news of the incident emerged and ordered a meal to pay a tip in support of the waitress.
Despite the alleged racist actions of the white couple, Kelly said she would serve them again "with no bitterness" if they ever returned to the restaurant.
"Two wrongs don't make a right. Maybe he [the customer] needs a hug," she added.
After photos of the receipt were shared online, social media users have been bickering over its authenticity, with some branding it "fake news" and "race baiting," while others have defended the waitress.
You can share this story on social media: