Six reported injured in Ohio power plant explosion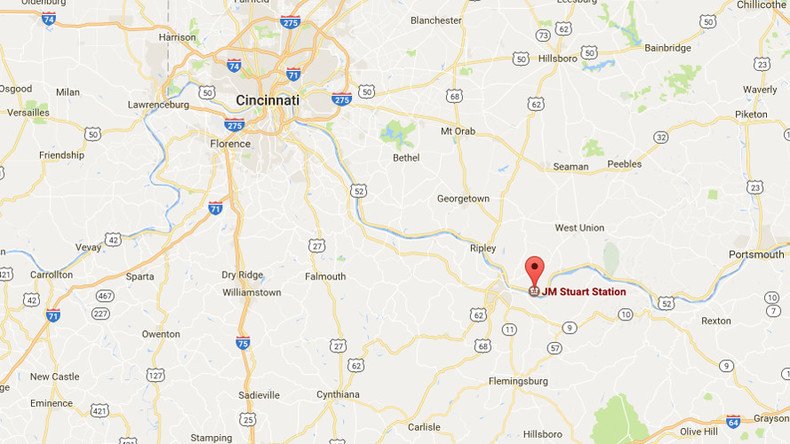 Six people have been reportedly injured in an explosion at a power plant in Adams County, Ohio.
The blast took place at JM Stuart Generating Station, a four-unit coal-fired power plant, at around 1pm local time, WDNT.com reported the Environmental Protection Agency as saying.
ADAMS COUNTY: May have a road closure on US 52 between OH 41 and OH 136 east of Aberdeen due to emergency at JM Stuart Generating Station.

— J. Moses (@JMo_Traffic) January 10, 2017
None of the injuries are life-threatening, Adams County Sheriff Kimmy Rogers said, WLWT.com reported. However, medical helicopters have been dispatched to the area.
Paramedics have treated six people for non-life threatening injuries, the plant said in a Twitter post.
Update (3/3): Six people were treated for non-life threatening injuries. We are working to confirm details regarding the incident.

— Dayton Power & Light (@DPLToday) January 10, 2017
There are at least 300 employees at the plant. The explosion reportedly occurred in Unit 1 of the plant, which stores equipment. It also has a turbine generator which could be one of the possible sources of the explosion, officials say.
This is the second explosion at a plant in the Tri-State area today. At around 11am local time a sugar silo exploded at a Perfetti Van Melle plant in Erlanger, Kentucky. There were no reports of injuries.
You can share this story on social media: