Wisconsin Native Americans vote no to renewing deal with Enbridge's oil pipeline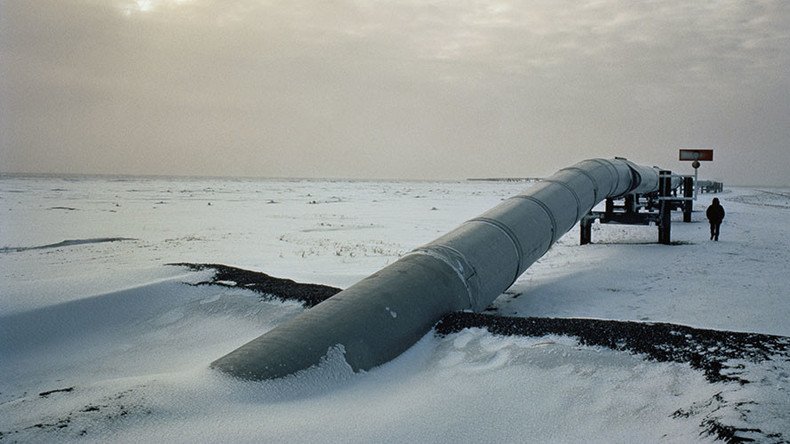 A Native American tribe in Wisconsin has voted against extending the contracts which allow Enbridge Inc. to use their land for a crude oil pipeline. It comes as protests against the Dakota Access Pipeline have entered the new year.
The Bad River Band made the decision not to renew the deals on Enbridge's Line 5 pipeline last week due to risk of oil spills.
The tribe is now urging the company to decommission and remove the 64-year-old pipeline, and is set to reach out to federal, state, and local authorities to figure out how to get rid of it.
"As many other communities have experienced, even a minor spill could prove to be disastrous for our people," Bad River Tribal Chairman Robert Blanchard said in a news release, as cited by Reuters.
Enbridge Inc., however, said that they have been discussing the renewal ever since the deal expired in 2013, with the pipeline operating safely.
"We are surprised to learn of the Bad River Band's decision not to renew individual easements within the reservation for Line 5 after negotiating in good faith for the past several years," Canada's largest pipeline company said in a statement on Monday.
"We will be taking some time to review the Band's decision in detail to determine our next steps," the statement added.
The pipeline passes through almost 20 kilometers of the tribe's land, and there are 15 plots of land where the contracts are no longer valid. The expired deals make up about a fifth of the total number of deals, with the remaining contracts valid until 2043 or without expiration date.
The Line 5 pipeline transports 540,000 barrel per day of light crude and natural gas liquids from Superior, Wisconsin to Sarnia, Ontario.
The latest news comes as the protest against the Dakota Access Pipeline is gaining momentum. The demonstrations have been going on since last April, escalating in intensity. Since August, the total number of protest-related arrests has reached 584, with two protesters arrested on Friday for criminal trespass on Turtle Hill, a site where many clashes with police took place.
The protests began when LaDonna Brave Bull Allard, an elder member of the Standing Rock Sioux Tribe, set up the Sacred Stone Camp to protest the Dakota Access Pipeline running under the Missouri River.
The tribe believes that the pipeline would jeopardize the Missouri River, the water source for the reservation.
You can share this story on social media: