New York cops roasted over 'disgusting' house fire selfie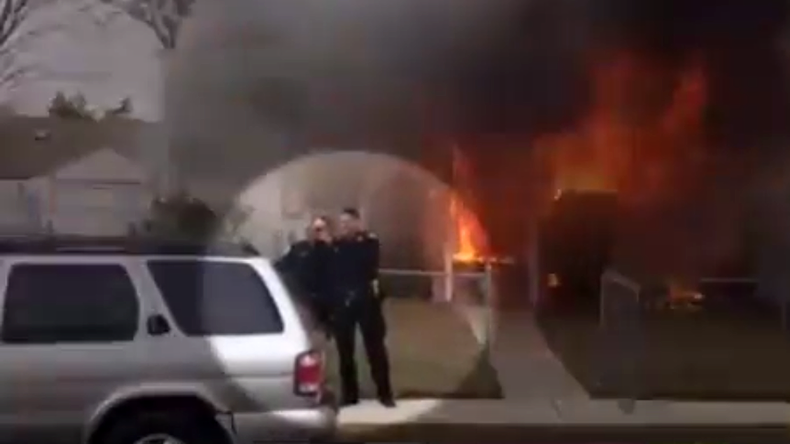 Two Long Island police officers are under fire after being caught on camera posing for a selfie outside a burning home in the suburb of Uniondale in New York.
Video footage of the smiling officers, who haven't been named, caused outrage among neighbors who described the act as "disgusting." The home was completely destroyed in the blaze on Thursday, although no injuries were reported.
"It's disgusting. I don't like that because it shows no concern about the people in the neighborhood," a neighbor said. "People in the neighborhood just lost a house, and you're going to sit there taking selfies."
Moments after the police had taken the time to pose for their photo, another officer is seen asking an onlooker to stop taking selfies and leave the scene, adding further fuel to the fire of outrage.
"The contents of this video are very concerning to the department and are currently under investigation," said Nassau County Police Department's acting Police Commissioner Thomas Krumpter. "If these officers are found to be in violation of any department rules and regulations, they will be appropriately disciplined."
The owner of the house, an NYPD police sergeant, told NBC 4 New York, however, he doesn't think the officers did anything wrong: "I'm not taking any offense. I'm not offended at all by this."
Eighty-six-year-old next door neighbor Emma Zaccarini doesn't think the officers should be punished for their selfie either. Moments before the selfie, the two officers helped the wheelchair user escape her home.
You can share this story on social media: