Trump: Meeting with intel officials 'constructive,' hacking had 'absolutely no effect' on election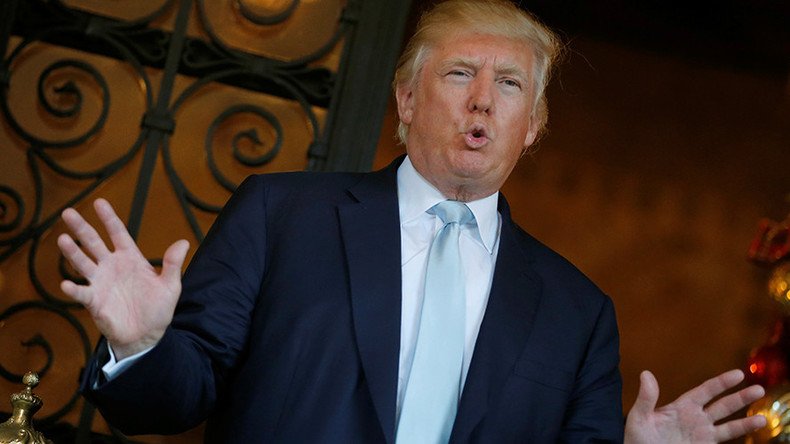 Hacking "had absolutely no effect" on the outcome of the 2016 US presidential elections, President-elect Donald Trump has announced following a meeting with intelligence officials.
Having described his meeting with top representatives of the US intelligence community as "constructive," Trump said on Friday that no cyber hacking from Russia, China or any other country had affected the vote.
"While Russia, China, other countries, outside groups and people are consistently trying to break through the cyber infrastructure of our governmental institutions, businesses and organizations including the Democrat National Committee, there was absolutely no effect on the outcome of the election," Trump said in his statement.
"There was no tampering whatsoever with voting machines," he added.
The Republican president-elect claimed that there had been "attempts to hack the Republican National Committee (RNC)." However, thanks to the Comittee's "strong hacking defenses," they all failed, he said.
READ MORE: 'What is going on?' Trump wonders why FBI never requested access to the DNC's 'hacked servers'
Having proclaimed "America's safety and security" a "number one priority," Trump announced he would appoint a team to draft plans on how to repel any cyber attacks on the US in the future. However, he added, "the methods, tools and tactics" of enforcing cyber security would not be made public.
"That will benefit those who seek to do us harm," Trump said.
Having repeatedly questioned the accusations of Russia's alleged - but not proven - interference in the recent presidential elections, Trump was finally briefed on the allegations on Friday.
Before the briefing by intelligence agencies, details from a classified report on the alleged Russian hacking had been leaked to several media outlets. "Who gave them this report and why?" Trump asked on Twitter, and later demanded a congressional investigation of the leak.
You can share this story on social media: