9 year jail term for Arkansas employee who helped swindle $6.1 million from kids feeding program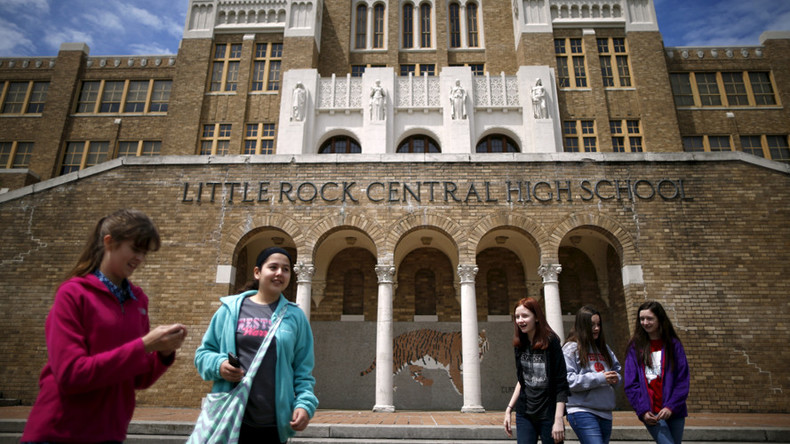 A 16-year veteran Arkansas state employee has been sentenced to 9 years in prison after admitting taking bribes to allow two women to steal millions of dollars in federal funds intended to feed hungry children.
Tonique Hatton admitted in September that while working at the Arkansas Department of Human Services she took bribes in 2012, 2013 and 2014 to enabling the two women to fraudulently illegally obtain $6.1 million of Department of Agriculture funds, according to Arkansas Democratic Gazette.
Federal prosecutors said Hatton accepted $30,770 in bribe checks made out to her, and another $62,700 in bribe checks made out to a relative, to approve the applications.
She pleaded guilty to conspiring to commit wire fraud.
In addition to her prison term, Hatton is jointly responsible for repaying more than $7.6 million in stolen federal funds intended to feed hungry children.
Federal prosecutors said Jacqueline Mills, Gladys King, Tonique Hatton, Kittie Jordan worked together to overstate the number of children served in its feeding program and then pocketed their ill-gotten gains.
The DHS started noticing irregularities in 2014, just as the after-school and summer program had grown as the state aggressively tried to combat child hunger. Agency officials suspected an employee may have been involved but took no action. Instead they notified federal officials, who began an investigation, according to KARK.
Under the USDA's feeding program, which provide snacks or meals for children in low-income areas after school or during the summer, sponsors who wanted to participate submitted an application to the DHS. Once approved, sponsors could provide meals as part of program and be reimbursed on the number of meals they serve.
The federal indictment said Tonique Hatton and Gladys King determined the eligibility of sponsors while Mills operated as a sponsor. Mills was discovered to have sent bribe payments to Hatton and King and would then submit inflated numbers for meals for reimbursement. The pair also shielded Mills from DHS scrutiny.
"It's extremely disappointing to learn that people were reportedly cheating a program that feeds hungry children, especially in a state that has one of the highest rates of childhood hunger in the country," said DHS director John Selig at the time of the indictment in 2014.
The discovery prompted oversight reform for the DHS' Special Nutrition Unit including adding five fraud investigators and three senior auditors.
It also entailed the USDA to help with the monitoring and sponsor review processes and segregating job duties so that an employee monitoring the program is not responsible for approving bills.
You can share this story on social media: