WikiLeaks or US Intelligence?: CNBC journalist trolled for asking 'who Americans believe'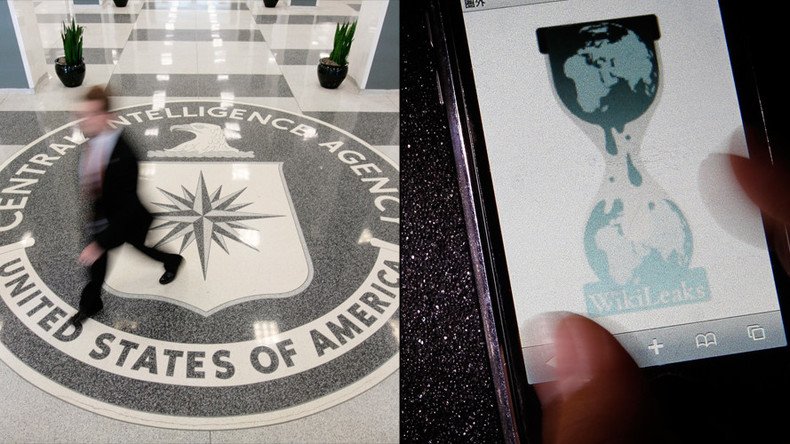 CNBC Chief Washington Correspondent John Harwood, whose cosy relationship with the Clinton campaign was exposed in the Podesta Leaks, asked which source Americans believe regarding the hacking of the Democratic National Committee – WikiLeaks or US Intelligence.
The Twitter poll comes as President-elect Donald Trump's refusal to accept US Intelligence reports that claim Russia is behind the DNC hacking escalated tensions between the incoming and outgoing White House administrations.
READ MORE: 'Grow up, Donald': Biden slams Trump for Twitter tirades & attacks on US intelligence
Harwood, who is also a contributor for the New York Times, launched the poll on Thursday and it received more than 19,000 votes within 14 hours.
WikiLeaks is, so far, hugely surpassing US Intelligence officials, accumulating 74 per cent of the vote. Only a quarter of those polled say they believe US Intelligence officials.
Several mails between Harwood and Clinton campaign chair John Podesta were exposed in the Podesta emails released online by WikiLeaks ahead of the November election. A search for John Harwood in the tranche of Podesta emails garners more than 200 results.
The data published by WikiLeaks is also alleged by US intelligence agencies to be part of a Russian campaign to interfere with the US election.
Harwood's poll appears to have had a different effect than the one he was hoping for, as many Twitter users took the opportunity to lambast him for his cosy relationship with the Clinton campaign
Among the emails revealed in the Podesta Leaks was a friendly message from Harwood comparing running times with Podesta, telling the Clinton campaign chair that he is using him as "a benchmark for being in good shape."
READ MORE: #Podesta16: WikiLeaks releases fresh batch of emails from Clinton campaign chair
In another mail, Harwood dismissed Clinton's use of a private email server while she was secretary of state as unimportant, saying it's "amazing" that "some people still think it's worth burning so much interview time with person most likely to be next president on her emails".
Other emails show the men arranging to meet for dinner and drinks, with several more discussing their mutual love for running.
You can share this story on social media: