'Undesirable obsession': China slams Trump's 'Twitter foreign policy'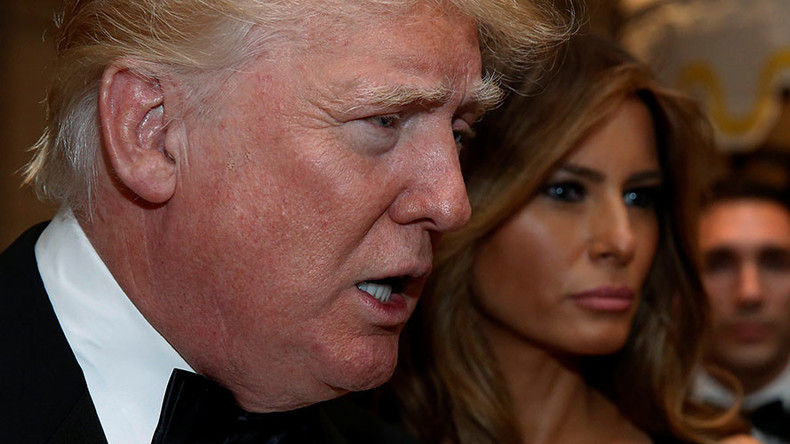 Chinese state media has recommended that US President-elect Donald Trump rethink angry, late night tweets, following his repeated antagonizing of China via Twitter.
Trump's use of Twitter is one of the many unique things the president-elect will bring to the White House after his inauguration on 20 January. Unfortunately, 140 characters does not lend itself well to diplomacy with China. On Tuesday, Chinese state media news agency Xinhua, issued an official commentary on Trump's tweets, saying, "An obsession with 'Twitter foreign policy' is undesirable."
The article also made some pointed jabs at Trump. "Everyone recognizes the common sense that foreign policy isn't child's play, and even less is it like doing business deals," it read. The commentary came two days after Trump tweeted, "China has been taking out massive amounts of money & wealth from the U.S. in totally one-sided trade, but won't help with North Korea. Nice!"
Trump's use of Twitter has been the subject of scrutiny in the past, but his press secretary told reporters that Trump does not seem to plan on deleting his account any time soon. "When he tweets, he gets results," Sean Spicer told ABC News.
If that wasn't enough, Trump's tweeting made it to the Senate floor, where Senator Bernie Sanders (I-Vermont) addressed the chamber using Trump's tweets against Republicans. During the debate around repealing Obamacare, Sanders reminded them of Trump's campaign promises to not cut Social Security, Medicare and Medicaid.
"Millions of people voted for him on the belief that he would keep his word," Sanders said Wednesday. "If he was sincere, then I would hope that tomorrow or maybe today he could send out a tweet and tell his Republican colleagues to stop wasting their time and all of our time."
"And for Mr. Trump to tell the American people that he will veto any proposal that cuts Medicare, that cuts Medicaid or that cuts Social Security," he continued.
The tweet in question also accused Mike Huckabee of copying him, but that issue remained unaddressed by the Senate.