'Outsider' appointed to reform Oakland police is department's first woman chief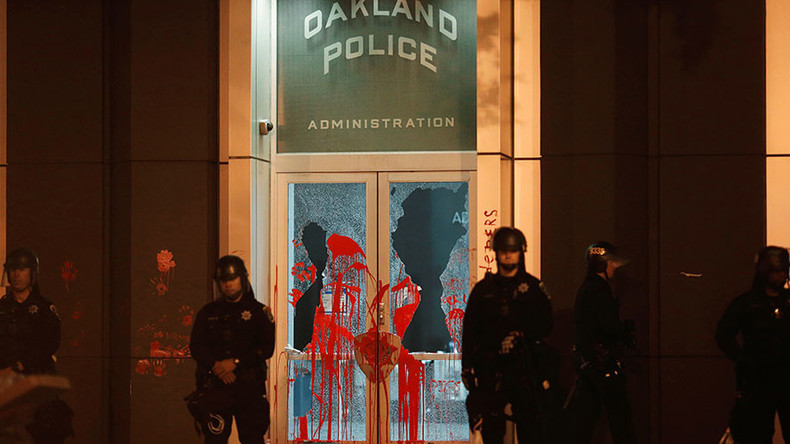 After a year of scandals and seven months without a police chief, the Oakland Police Department will be headed by a woman for the first time. Anne Kirkpatrick is a 34-year veteran of the force, with a history of working with troubled police departments.
Oakland's police department spent 2016 juggling a series of scandals and a revolving door of police chiefs after officers were implicated in a sex abuse scandal with an underage girl.
In an effort to make 2017 better, Mayor Libby Schaaf named Anne Kirkpatrick as the police chief. Schaaf is hoping that Kirkpatrick can rebuild trust between the community and law enforcement, and restore credibility to the city's beleaguered police department.
Kirkpatrick, a Memphis native, served as police chief in Spokane, Washington, and headed a series of reforms at the Chicago Police Department with the Police Accountability Task Force.
Following a turbulent year for the OPD, Kirkpatrick will have her work cut out for her. The revelation that multiple officers had slept with an underage sex worker sent the department into disarray last summer, including having four different police chiefs in only 10 days.
The police chief position remained open for seven months during which Schaaf sought input from Oakland residents. "What they wanted was very clear," Schaaf said at a press conference. "They wanted a leader with integrity who was able to change culture and deliver on fair and just policing; who could prevent violence and increase accountability and build community trust."
Kirkpatrick's reputation for being tough on officer misconduct will be welcomed in Oakland. When she assumed the role of police chief in Spokane, the department was handling a police officer found guilty of civil rights violations when he beat Otto Zehm, a mentally disabled janitor, to death in 2006.
However, she has also praised controversial policing tactics, such as the broken windows policy that is used to justify crackdowns on misdemeanor and quality of life crimes. "We know Broken Windows and Compstat work," she wrote, according to the East Bay Express.
She also favors less punitive techniques, such as using social services for low level drug offenses and prostitution as opposed to jail terms.
Some City council members however, responded with skepticism to her appointment. Councilman Noel Gallo told KGO, "All I can say is I wish this police chief well. I'll start my prayers today, but the reality is her experience in Chicago, that's not a positive one coming out of Chicago."
Lori Lightfoot, president of the Chicago Police Board, did address concerns that Kirkpatrick's departure would end reform efforts in the Windy City's beleaguered police department.
"There's no job in this process that is dependent upon a single person," Lightfoot said. "It is a collective effort that has to be in place. Yes, of course her departure will have an effect, but someone else, I am confident, will step up to do the work."
Kirkpatrick concedes her task will not be easy: "I know I need to earn the right to be their chief and I'm going to do everything I can to earn that and earn your respect as an outsider coming into Oakland."
You can share this story on social media: