Chicago man with special needs held hostage, tortured on Facebook Live (GRAPHIC VIDEO)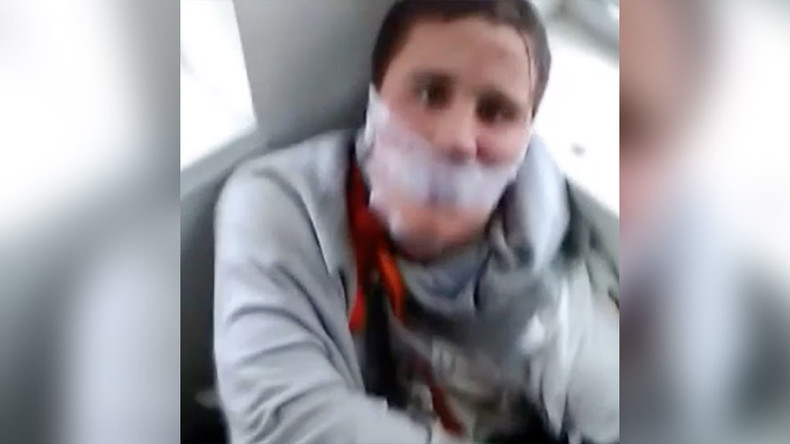 Chicago police have arrested four African-American youths who were seen drinking, laughing and apparently smoking marijuana while a developmentally challenged white youth is bound, gagged and cut with a knife in a Facebook Live video.
The attackers repeatedly refer to the victim as a Donald Trump supporter in the live video, which has since been taken down, but not before others downloaded and reuploaded the file back onto YouTube.
Be advised, the content in this video is graphic and disturbing.
Chicago Police confirmed four suspects were in custody, and the incident is being investigated. They also believe that the video is "credible." At press conference Wednesday, the department said the victim is mentally challenged and not a Chicago resident. However, the victim purportedly became acquainted with one of the suspects in nearby suburbs, police said.
The attackers in the video use a knife to threaten the victim before cutting his clothing, hair and scalp with it. The victim is also forced to say "F*** Trump," "I love black people," and kiss the floor.
The four suspects cut and repeatedly hit the victim, and can be heard shouting "F*** Donald Trump! F*** white people!," "beat his ass," and "he gonna be a corpse."
Pointing the camera at the victim, one of the suspects tells the viewing audience that they are going to lock him in the trunk of a car and put a brick on the gas pedal.
The victim suffered several other injuries, including a head wound that he received when the suspects cut his hair with a knife. Later, someone ashes their marijuana blunts on his head wound.
READ MORE: Mother calls police after alleged assault on son, Texas cop violently arrests her instead (VIDEO)

Police said that they found the victim walking along the 3400 block of West Lexington. They say the man was "disoriented" and "in distress." The victim was then taken to a local hospital, where he was reported to be in a stable condition.
At the same time, police found the suspects at roughly the same address. They did not know that the incident was linked until later, when they were able to speak with the victim.
"At 5:26 p.m. officers then responded to a battery at a residence on the 3300 block of W. Lexington where they discovered signs of a struggle and damage to the property and were able to link this evidence to the disoriented male," the police statement said. "Officers later became aware of a social media video depicting a battery of an adult male which is believed to be the same individual."
In a press conference video uploaded by the CPD, Commander Kevin Duffin confirmed that the victim has since been released from the hospital.
Police Superintendent Eddie Johnson said at the press conference that the suspects are going to "feel the full weight of the Chicago Police Department."
"It was sickening. It makes you wonder what would make individuals treat somebody like that?" Johnson told reporters. "I've been a cop for 28 years, and I've seen things that you shouldn't see in a lifetime, but it still amazes me how you still see things that you just shouldn't see."